Top 10 Franchises to Master Social Media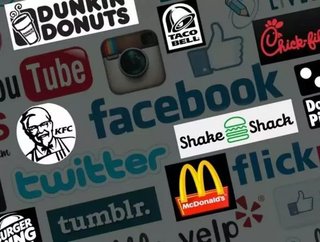 Big players in the restaurant industry have not only joined the social media wave that has taken over our digital age, but the truly digitally-savvy com...
Big players in the restaurant industry have not only joined the social media wave that has taken over our digital age, but the truly digitally-savvy companies have learned to dominate the space. With more than 1 billion monthly users on the Facebook mobile app and 200 million active users on Instagram, it seems obvious that nearly 9 out of 10 restaurants would jump into the social conversation across multiple communities and platforms.
The food and drink industry is catching on in a big way and it won't slow down any time soon. The opportunity for local venues, independent restaurants, regional chains, microbreweries and their luxury counterparts is overwhelming. To learn from the best of the bigs on capitalizing on this opportunity, we ranked the top 10 chains on their social media presence with a particular focus on Facebook and Instagram. We took into account number of followers, prevalence of engagement, overall mission and effectiveness of reaching company goals in those efforts.
What did we learn from the major brands using social media to gain an edge in the highly competitive $700 billion industry? Three big things (that even the smaller-scale restaurants can learn from):
1. It's a give and take relationship.
Social media is about creating an experience where fans feel like they're getting something in return for their time, loyalty, and—let's be honest—free advertising. It offers small and large operators alike the chance to connect with customers by providing a tailored, rewarding experience that sparks a conversations between brand and consumer. Whether encouraging fan reviews, requesting feedback/suggestions, providing entertainment or promoting philanthropic efforts, this becomes an outlet for expression that allows the brand to resonate on a deeper level.
Who did it best? Taco Bell
How? A quick glance at the Taco Bell Instagram and Facebook accounts is all it takes for the message to be understood quite clearly. The brand is more than tacos and creatively package tortilla-wrapped food offerings. It's bold, engaging, young, trendy and pushing the limits of what defines social and mobile within the industry. From offering scholarships to developing its own mobile ordering app, Taco Bell has gone beyond the reach of what mastering Facebook and Instagram social media marketing are defined by.
"We're focused on being a more relevant Taco Bell for our consumers by listening to them and engaging as a friend across the social platforms where they spend their time. We love to do things that have never been done before, take some risks and deliver the unexpected. It's also important for us to create content that is endemic to each channel rather than sharing the same story in all places."
          —Tressie Lieberman, Senior Director of Digital Marketing and Platforms
2. Localized engagement is key.
Brands this big have no doubt built up strong, international social communities that advocate on behalf of their brand, but that does not mean they haven't seen the same benefits in terms of building local communities on social platforms. Smaller operators may have the upper hand because  they really are a part of these communities, but industry giants took note and jumped on board. Over the past two years, location-based social media efforts rose 41% amongst restaurant owners.
Who did it best? Chick-fil-A
How? Whether featuring local farmers across the nation, giving back to the homeless in Pennsylvania, or encouraging Irvine, Calif. residents to join the First 100 Grand Opening Event, they manage to speak to their small communities nationwide.
3. Stay true to the brand.
The most successful brands on social media have learned to communicate with loyal communities—aka fans—by delivering them eye-catching, relevant content that further enhances their brand. They have each mastered the ability to manage their fans' hyper-relevant experiences in ways that drive significant, meaningful engagement with followers and allow brands to build relationships both online and offline in the best way possible.
Who did it best? Shake Shack
How? Though not a franchise, the self-proclaimed "modern day 'roadside' burger stand" has maintained a small-town feel despite its rapid growth. On Facebook, the restaurant chain shares albums filled with new location opening festivities that connect with local communities, but speak to the greater brand image. It has also encouraged customer engagement by reposting Instagram pictures from fans that represent the brand they work hard to maintain. This wildly-popular chain has demonstrated the power of strong branding in its ability to compete with franchise giants, making it impossible for it not to make our list.
So who else made the list? Take a look at the top 10 chains fans should follow and smaller operators should learn from if they want to maximize on the return Instagram and Facebook will provide if used with these three strategies in mind.
#1 TACO BELL
#2 SHAKE SHACK
#3 CHICK-FIL-A
#4 MCDONALD'S
#5 KFC
#6 BURGER KING
#7 DOMINOS
#8 WENDY'S
#9 DUNKIN' DONUTS
#10 PIZZA HUT