McDonalds Limits the McRib to Select Markets for 2014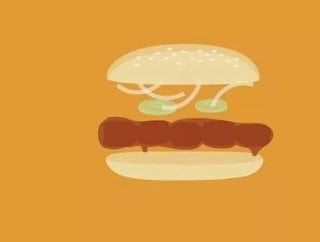 Its that time of year again: the McRib is back. Well, sort of. It depends on where you are. In previous years, McDonalds has always rolled out its most...
It's that time of year again: the McRib is back. Well, sort of. It depends on where you are. In previous years, McDonald's has always rolled out its most beloved limited time offer (this side of the Shamrock Shake) nationally, but this year it is scaling back significantly, only bringing the sandwich to select participating markets.
According to reports, this year McDonald's has decided to leave the fate of the McRib in the hands of its franchisees who will determine on their own whether they are equipped to deal with the added work and consumer frenzy that can often accompany the yearly launch of this LTO:
"We're letting the restaurants determine if this menu item is one their customers will enjoy," wrote McDonald's spokeswoman Lisa McComb in an email.
So while there may be 101 reasons to eat a McRib, according to this year's wonderfully interactive and graphics-driven promotional website, quite a few consumers may find that they only need one compelling reason to refrain – there can't find one in their area to eat in the first place.
Still, this comes off as a smart move on the part of McDonald's Corporation. The specialty McRib pork patty doesn't materialize out of thin air, after all. It costs money to produce and distribute nationwide, and that can be money lost if sales don't meet expectations – and no one knows better than McDonald's right now that sales can be volatile. By allowing individual franchises to assess their previous sales and trends and make their own executive decisions on whether or not to carry the McRib, McDonald's overall can save money by adjusting their resources and distribution efforts and tailoring them only toward the regions that really want to make the McRib happen.
So where is the McRib happening, and when? According to reports, McDonald's itself is keeping that a mystery for now:
"The McRib always makes a grand entrance on our menus and we don't want to steal its thunder—so stay tuned," McComb said. 
But according to other sources, the McRib could start popping up as soon as this coming Monday.
[SOURCE: MSN Money]