4 Things to Know About the Company that Might Acquire Del Taco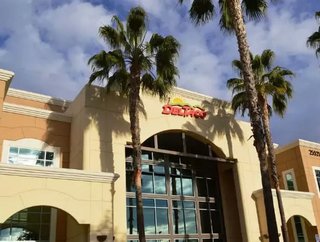 Not too long ago, we mentioned Lake Forest, CA-based Mexican food-and-crinkle fries chain Del Taco as one of our top ten West Coast-based regional chain...
Not too long ago, we mentioned Lake Forest, CA-based Mexican food-and-crinkle fries chain Del Taco as one of our top ten West Coast-based regional chains that need to go national. A deal that's now in the works could bring that idea one step closer to fruition. New reports indicate that Chicago-based Levy Acquisition Corp could be making headway in talks to acquire Del Taco Inc. for as much as $500 million.
Which brings us to the question: who is Levy Acquisition Corp anyway, and are they suited to spread the Del Scorcho sauce gospel to new audiences? Here are a few things to know about the acquisition firm:  
It was Formed by Larry Levy of Levy Restaurants: Levy Acquisition Corp. is described by Reuters as the "blank-check acquisition vehicle" of Levy Restaurants and its co-founder Larry Levy. Levy Restaurants is itself a successful restaurant group, part of UK-based Compass Group, with its own portfolio of standalone restaurants including Wolfgang Puck Grand Café in Orlando and Spiaggia in Chicago. Levy Restaurants also runs operations at over 100 college and pro stadiums, ballparks, and arenas around the world—Levy's history in this type of venue could open up interesting franchising possibilities for Del Taco if the deal goes through.
Its Parent Company Has Versatility on Its Side: While Levy Restaurants may specialize in fine dining, its roots are in QSR—the restaurant group's first investment was in D.B. Kaplan's Delicatessen in 1978. The priority for the restaurant group appears to be strong hospitality no matter the cuisine, and that versatility should serve it well if it gets into the fast food franchising arena.  
It Debuted in 2013 with a $150 Million IPO: Levy Acquisition Corp has some serious financial clout behind it. When the acquisition firm was launched, Larry Levy filed an IPO valued at around $150 million in securities, with plans to sell 15 million units (consisting of a common stock and half-warrant package) at a base of $10 each. Stock in the company is still holding steady, closing at $10.43 per share today.
It Needs to Make an Acquisition Before the End of the Year: The thing about Levy Acquisition Group is that, as a relatively freshly minted "blank check" corporation, it's on a tight deadline. The company was formed in order to acquire a restaurant or hospitality company—now, according to Nation's Restaurant News, the group has until November 19, 2015, to actually acquire a restaurant or hospitality company and give Levy Acquisition Group purpose and a reason to exist. If the company hasn't sealed the deal and made an acquisition by November 19, it will have to dissolve.
Of course, while Levy Acquisition Group must make an acquisition by November 19, there is still plenty of time and that acquisition doesn't have to be Del Taco. For now, it's more rumor than reality— Reuters reports that this tip came from an undisclosed source, who mentions that the deal is still up in the air and that the talks between Levy Acquisition Corp and Del Taco could end up concluding without reaching a satisfactory arrangement. Furthermore, neither Levy Acquisition Corp nor Del Taco are offering any comment on the situation. So there's a very real possibility that Del Taco could remain independent at the end of the day.
But if this does happen, that could mean good things ahead for Del Taco expansion plans. Del Taco does currently operate in 17 states, with a few outposts from Texas to Oklahoma. But the vast majority of its locations are concentrated in the West—mostly along the West Coast, with more throughout the Southwest and the Rockies. If Chicago-based Levy Acquisition Corp does acquire Del Taco, it seems like a sure bet to grow the taco chain much more aggressively in the Midwest and beyond.
[SOURCE: Reuters]