Is mascot nostalgia the next big marketing trend?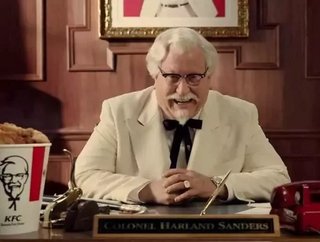 Check out the latest edition of Food Drink & Franchise! Everything old is new again. FromSurge soda to French Toast Crunch and Star Wars cereal...
Everything old is new again. From Surge soda to French Toast Crunch and Star Wars cereal, Millennials are happily up to their eyeballs in the warm comfort of all our favorite childhood flavors. Now QSR chains are kicking that thirst for nostalgia into overdrive: a new trend is emerging, and it's the revival of all our favorite childhood fast food mascots.
It all kicked off at the beginning of May in an unlikely arena: the Mayweather-Pacquiao fight. While an eclectic entourage was expected for both sides, no one expected Floyd Mayweather to walk out with retired Burger King mascot The King—an appearance for which the fast food chain reportedly paid Mayweather a cool $1 million. At the time it seemed like a one-off sight gag, but in retrospect it was a harbinger of things to come.
McDonald's arrived at the trend a week later, launching an ad campaign for its new Sirloin Burgers centered around the return of its nefarious villain the Hamburglar. But while it gets points for being the first to bring a mascot back in a full-on ad campaign, the fresh new updated take on the Hamburglar—all grown up as a scruffy suburban family man with a seemingly fraught marriage and a dark secret that comes across almost like an affair with burgers—was met with mixed reactions.
Perhaps the lesson to take away from this step is that, where nostalgia relates to characters and storylines, people don't want drastic change—just ask anyone whose "childhood is ruined" thanks to a modernized update on a classic 1980s movie or TV property. Fans want those characters and stories exactly (if not just a little bit better) than they remember them, comforting like a favorite song or that favorite fast food order they've grown up with all these years.
It looks like KFC has learned from this and built on it: this week the Yum Brands-owned chicken chain launched a new ad campaign bringing back the one and only Colonel Sanders. He's not updated, he's not modernized, he's not trying to connect with Millennials on their level. Personified by SNL alum Darrell Hammond, he's just The Colonel being The Colonel and bringing a taste of the past to these modern times—which is really all anyone wants:
With three classic fast food mascots making a triumphant return in just a short amount of time, we have a strong feeling that they won't be the last. Our only question now is: who's next? 
Let's Connect!