REPORT: Consumer Demand for Halal is On the Rise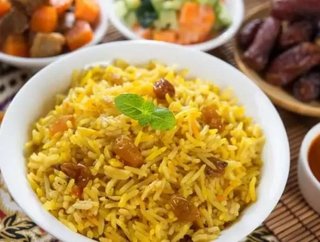 If you are in the business of food processing or manufacturing and you havent already invested in products to fit the Halal market, you might want to gi...
If you are in the business of food processing or manufacturing and you haven't already invested in products to fit the Halal market, you might want to give it some serious thought in the near future. According to a new research report, the Halal food and beverage market reached a value of USD $1.1 trillion in 2013 and is still showing strong signs of growth.
The report comes through the Dubai Chamber of Commerce, by way of Thomson Reuters and the Dinar Standard, and estimates that the Halal market could continue to increase at a Compound Annual Growth Rate (CAGR) of 6.9 percent to reach a value of USD $1.6 trillion by 2018. The report attributes this growth to a variety of factors, including secular reasons as simple as a consumer interest in varied natural and sustainable cuisine choices.
The Halal descriptor encompasses a wide range, from the raw beef and poultry that currently makes up a large market share to processed food and beverage products that could be a major factor in its future. Analysts also see the arena of processed food as a sector with huge growth potential, as consumers continue to look for more convenient meal options. The research paper notes that sales patterns in the United Arab Emirates (UAE) portray a demand for packaged food that is only getting more insistent.
"Increasing demand is expected to take the packaged food market to about AED 14,078 million by 2018, with sales value growing at a CAGR of about 4.78 per cent during this period, the report states, indicating a long-term business opportunity in the UAE halal food market," reads a press release from the Dubai Chamber of Commerce. This growing demand could put manufacturers producing Halal ready-meals and frozen foods in a good position for the future.
Dubai Chamber of Commerce Chairman H.E. Abdul Rahman Saif Al Ghurair released a statement addressing the report:
"We see opportunities to enhance the halal food industry. The research finding on halal food sector is of considerable importance for the UAE food and beverage business, especially since halal food is a key pillar in the Dubai Capital of Islamic Economy initiative launched in 2013. Based on the initiative, Dubai has the capability to create new avenues for growth in this sector, and become an international centre for halal industry."
The report pinpoints the current most critical regions for growth as Indonesia ($197 million market value in 2012) and Turkey ($100 million), with further rapid growth occurring throughout the Middle East and North Africa segment. But this growth potential is a global issue for multiple reasons – as demand for products grows, demand for raw materials and commodities to produce these products grows as well. Commodity producers and processors throughout Africa, Asia, North and South America could all benefit from strategic partnerships and output built around this rising demand. Over the next few years, Halal could be well on its way to more mainstream success on the global food processing stage.
[SOURCE: http://www.zawya.com/story/Dubai_Chamber_Report_shows_increasing_preference_for_halal_food_as_global_market_grows_to_US11_trillion_in_2013-ZAWYA20140810094306/]