Agritech startup, Fortuna's, plastic-free coconut coolers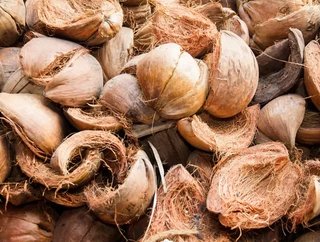 A Filipino agritech company, Fortuna, has created plastic free upcycled coconut coolers
Fortuna Cools, a Philippines-based agritech startup, has created a range of sustainable coolers, out of coconut fibre. 
Backed by ADB Ventures, a branch of Asian Development Bank, it will use the funds to increase production of the biodegradable plastic-free alternative to traditional styrofoam containers, as plastic waste threatens the Philippines.
According to the World Bank, each year the Philippines is responsible for 0.75 million metric tons of plastic being disposed of in the ocean, making it the third largest contributor in the world.
Upcycled coconut fibre as an alternative for plastic
The Coconut Cooler is made from upcycled coconut fibre, sustainably sourced from local communities. The containers are biodegradable and will replace styrofoam boxes used in transport and packaging. 
The startup raised an undisclosed amount of funding in its seed round. This has been led by ADB Ventures, as well as Katapult Ocean Fund, Pasudeco Development Corporation, Manila Angel Investors Network, Nardo Holdings and She1k. 
The demand for less plastic waste
Fortuna Cools, founded by David Cutler and Tamara Mekler in 2018, will soon launch 'The Nutshell Cooler'. Also made from upcycled coconut fibre, the collapsible container is for everyday use.
"The Nutshell Cooler is built with our same natural fibre insulation that we've developed over the past few years", said Culter. "But there are various differences in the design to make it suitable for outdoor recreation and casual use, [such as] trips to the beach, weekend getaway, even grocery shopping. We hear the demand for less plastic waste amoung everyone from fish traders to sunbathers, while small-scale coconut farmers have no choice today but to burn their piles of leftover husks," said Cutler.