Better Origin's AI insect farm is a solution to food waste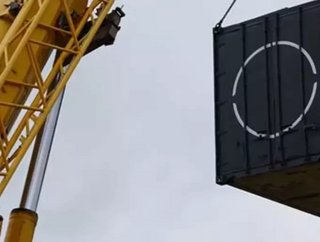 Better Origin, a UK agritech business uses food waste as the solution to food security
With 1.3 billion tonnes of food wasted annually, a solution has come to market that recycles food waste back into feed, using insects.
Better Origin, a UK agritech business based in Cambridge, has developed a fully automated insect farm powered by AI, to naturally feed chickens. The company is reducing dependency on imported feed and helping food producers achieve net-zero. 
With the global population expected to surpass nine billion by 2050, food production will need to increase by 70% to meet this demand. Sustainably produced animal-grade protein is a part of a long-term solution to increase food supply to humans.
Launched in 2015, Better Origin started with two Cambridge graduates' love for nature and technology and a desire to 'bring the food chain back to its origins'.
The Better Origin X1 product reduces the need for many resources
Better Origin wanted a solution to the broken food chain. By using both nature and AI, the company is addressing the global food security problem. Their solution to food waste increases food security and improves animal welfare and sustainability. 
The product – the Better Origin X1 - uses insects to naturally convert food waste into animal feed. It reduces the need for many resources required to produce animal feed:
Land

Crops

Transport

Water 
The X1 looks like a standard shipping container, but it's a fully autonomous, modular insect farm powered by AI. The feed created by this new technology is produced naturally, is cost-effective and promotes a more circular food system, providing greater resilience and flexibility in times of need.
The Better Origin X1 recycles local agricultural waste to produce natural insect protein. This reduces the farmers' dependency on unsustainable feeds, such as soy. The bioconversion unit grows insect feed on the farmers' behalf, overseeing the larvae's feeding and growth. This solution tackles waste and improves productivity, yield, and animal welfare, all while delivering a 130% ROI.
Achieving net-zero with insect protein and AI innovation
Insects farms are already operating in four places around the UK, including independent free-range farms.
"Humans are terrible at dealing with waste, while nature does it perfectly", said Fotis Fotiadis, CEO & Founder of Better Origin. "We can have insects all around the world, addressing food waste locally. They will improve the lives of animals and make the future of food more sustainable. Our technology is on the path to becoming the mark of best practice within the food industry. We are working with farmers, retailers, and food producers to roll out this solution, with the aim to help secure the future of food."