$4.2mn in funding for Nigerian Agritech startup Releaf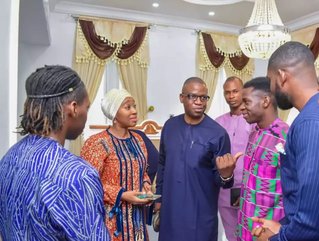 Nigerian Agritech startup, Releaf, has received over $4mn in funding and grants. The team works with 2,000 smallholders farmers in the palm oil sector
Nigerian startup Releaf has secured $4.2mn in seed funding and grants, to help farmers and factory workers across Africa increase efficiency. 
Releaf was founded in 2017, in Uyo, Nigeria. The firm works with 2,000 smallholders farmers, to create processing hardware for the sustainable oil palm sector. This is to reduce post-harvest loss. 
Releaf has been supported by Y Combinator, Steve Pagliuca (Chairman of Bain Capital) and Justin Kan (Co-founder of Twitch).
Releaf at the front of industrialising Africa's food industry
The funding will enable higher productivity and decrease the time and effort spent on smaller tasks. This will also create jobs across local farming communities. 
"Our mandate is to industrialise Africa's food processing industry", said Ikenna Nzewi, CEO and co-founder of Releaf. "This round of funding enables us to develop and prove our technology with smallholder farmers in the oil palm sector. Given Nigerians spend 60% of their income on food and Africa's population is set to increase by 100,000 people per day over the next three decades, we're presented with an incredible opportunity to feed more people, reduce consumer costs, and supply the fastest-growing food market in the world."
Rena Yoneyama, Managing Partner at Samurai Incubate Africa, led the round. 
"Releaf's novel approach to operating within the value chain with proprietary technology set it aside from many agtech startups we have spoken to", said Yoneyama. "We believe the firm's thesis on decentralising food processing would have a strong match with Africa's economic development landscape for the next few decades. Ikenna and Uzo are the perfect founders to disrupt this market in Nigeria and beyond. We are thrilled to back them as they innovate in providing both agro-processing and financial services to rural communities and farmers."
Future Africa is excited to back Releaf in building the future of modern agriculture.
"More than 50% of the goods in supermarkets globally contain glycerine — an extract made from palm oil — a cash crop that is passed down from generation to generation", said Iyin Aboyeji, General Partner at Future. "The team at Releaf is building the agro-allied industry of the future from the ground up starting with palm oil which they have developed novel technology to aggregate, deshell and process into critical ingredients like vegetable oil and glycerine."
The Challenge Fund for Youth Employment (CFYE) was so impressed by the Releaf team, they had to get involved. 
"We are thrilled to partner with Releaf on their mission to improve efficiency and profitability for farmers and food factories in Africa", said Dr. Nneka Enwonwu, Country Relationship Manager. "The founders' vision and the team's enthusiasm gave us confidence that Releaf will deliver real value for rural communities and create digital/technical jobs for women and youth. We are looking forward to their results and success over the coming years and continuing to support their work."
Releaf CEO nominated as Africa Business Hero 
CFYE was not the only organisation impressed by Releaf.
Earlier this year, Ikenna Nzewi Releaf CEO, was selected as one of the 2021 Africa's Business Heroes Top 20 finalists. 
The awards ceremony was created by Jack Ma, who wanted to support young African entrepreneurs.