SPAR continues international expansion with entry into Cyprus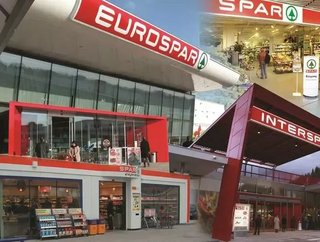 Global convenience store chain SPAR is pressing ahead with new market entries as it reveals Cyprus as its next target. SPAR International has announced...
Global convenience store chain SPAR is pressing ahead with new market entries as it reveals Cyprus as its next target.
SPAR International has announced a new partnership with Ermes Department Stores PLC, a member of The Cyprus Trading Corporation PLC, the largest and most diversified listed Group in Cyprus. The new entity, SPAR Cyprus, aims to become the leading wholesale and retail service provider to independent retailers in Cyprus, through expert leadership, cooperation and support.
SPAR, which has 12,545 stores in 44 countries, recently reported sales of €33.1 billion for 2016. The first SPAR Cyprus store will open in Q1 of 2018.
Today, Ermes is the leading retail company in Cyprus in apparel, cosmetics, DIY and electronics, operating more than 90 retail shops, seven of which are in Greece, with over 75,000 square meters of retail space. Ermes retail brands portfolio includes Debenhams, NEXT, Oviesse, Forever 21, Armani Exchange, Tommy Hilfiger, Diesel, Superdry, Desigual, Pepe jeans, Springfield, Cortefiel, Oasis, Warehouse and many more.
RELATED STORIES
Speaking about the announcement, Managing Director of SPAR International Tobias Wasmuht said: "The introduction of SPAR to Cyprus provides the leading independent retailers of Cyprus the possibility to respond to growing market concentration in Cyprus of national and international chains, whilst meeting the needs of both local and international tourist shoppers.
"Unifying together as SPAR Cyprus permits the progressive independent retailers of Cyprus to maintain their independence, whilst seizing the benefits of a strong international food retail brand with the scale benefits of a buying group operating on both a national and international level. We are delighted to partner with the Ermes Group to bring SPAR to Cyprus and are confident in the future success of our partnership".
SPAR Cyprus will focus on the opening of company owned food retail outlets, whilst in parallel expanding the SPAR footprint of stores through actively partnering with independent retailers.
The first SPAR stores to open in Cyrus are planned for Q1 2018 with a target of opening of more than 20 SPAR Supermarkets over the coming five years. The stores will be both independent retailer conversions to the SPAR brand and new company owned greenfield SPAR Supermarkets to be developed by Ermes.