Japanese convenience chain Lawson is primed for growth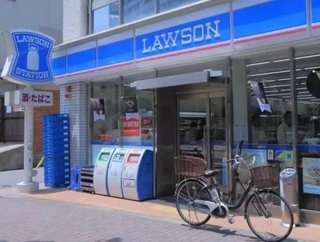 As one of the largest convenience store chains in the world—the second largest in Japan behind global giant 7-Eleven with more than 12,000 locatio...
As one of the largest convenience store chains in the world—the second largest in Japan behind global giant 7-Eleven with more than 12,000 locations—Tokyo-based franchised chain Lawson has already made a massive impact since first entering the Japan market in the 1970s. But its growth is far from over. According to Lawson executives, there is still massive growth potential for the convenience store brand, and Lawson intends on making the most of that potential.
RELATED CONTENT: Top Ten Convenience Stores Around the World
As Financial Times reports, Lawson has big plans for the chain in the near future. Under the guidance of new CEO Genichi Tamatsuka, Lawson is preparing to open 1,200 outlets in Japan this year, while closing 750 of its lower performing stores. Even with these store closings, that's still growth at a rate of more than one store per day, with overall goals of optimizing the franchise for shops in the most strategic positions possible. According to Tamatsuka in a recent interview, the number of shops in Japan has actually decreased in the last 30 years as the market has become more competitive. In other words, for a market chain that knows how to compete, there should be plenty of room to expand even in a seemingly saturated market:
 Let's say there are 1 million total stores in Japan, we are still merely 5% of the number of stores. Many people tell me, especially investors, that we're already reaching saturation. That is not so – that depends on how much we can continuously change to meet the market needs.
RELATED CONTENT: What FEMSA's $850 Million Texas expansion could mean for US competitors
In this interview Tamatsuka noted that Lawson's structure is appealing to a sales demographic in Japan that has changed drastically from generations past, drawing on aging shoppers who can't make it as frequently to larger hub supermarkets and busy young people who don't have as much time to devote to preparing family meals each day:
We do believe that this format of neighborhood convenience and food stores really has potential because Japan goes through winter for four months, and everybody talks about an ageing society, smaller families, and the heavier workload. In my family, for example, my grandmother would go to the supermarket, buy everything, and cook for eight people. It's rare that you see that now. In this context, convenience stores or neighborhood stores have gotten positive customer feedback because they don't have time to go to the big supermarket which is farther away.
RELATED CONTENT: 7-Eleven partners with Postmates to roll out delivery service in California test markets
Tamatsuka also attributes Lawson's recent growth—and potential for continued growth—to its willingness to partner with other strong businesses outside of the food and beverage world like fashion chain UNIQLO and telecom operator NTT Docomo for loyalty programs and distribution that use each business's strength to propel both forward:
Success is not achieved just by chasing opportunities, but collaborating, like you said, with Docomo and Sakawa, to establish the last one mile of infrastructure in all of Japan. I think in this business you need two things: we have to continuously improve the basics, and the simple things, which is the foundation of the business, and then keep challenging ourselves and looking for innovation.
From quality control to the potential for international expansion, Tamatsuka has a lot to say in his Globus Vision. Check out the whole interview here.
[SOURCE: The Worldfolio; Financial Times]