[INFOGRAPHIC] Four Things to Know Before Marketing to Generation Z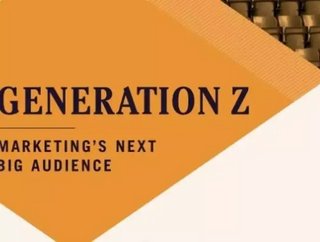 Its no secret that Millennials as a generation on the whole are getting older. More and more are out of college and entering the workplace full time, se...
It's no secret that Millennials as a generation on the whole are getting older. More and more are out of college and entering the workplace full time, settling down and even having children. What does that mean for marketing? It could mean that it's time for marketers to start looking at the next generation – one without a title as snappy as Millennials just yet, going for now by the moniker "Generation Z."
Marketing software company Marketo created an interesting infographic examining Generation Z's demographics, spending power, and consumer habits to start getting businesses acquainted with their next big consumer audience. So what should you know about Generation Z right now?
Generation Z Prefers a More Private Form of Interaction
Millennials are outgoing, fans of sharing and letting the whole world to know their likes and dislikes. Generation Z is more reserved, steadily shying away from the Facebook that their parents inhabit and gravitating more toward platforms like Snapchat that allow them to communicate with brands they like while enjoying the perception of a greater degree of privacy. Smart marketers are able to find a way to make platforms like Snapchat work for them.
Generation Z was Raised on Research
To put it simply, Generation Z doesn't remember a time before Internet use was ubiquitous. Gen Z kids have been raised on having a world of information at their fingertips, and most of them are fairly adept at accessing that wealth of information. When it comes to Generation Z, marketers can't rely on projecting a sense of authority to gain consumer trust – transparency and respecting consumer intelligence are going to become more and more important in the years to come.
They Prefer Their Info Short and Digestible
"The average American attention span is short, and Gen Z is no exception," reads the infographic. "Accustomed to auto-correct and emoticons, Gen Z prefers visuals to text." Text-filled advertising went the way of the buffalo decades ago, but with each generation that need for simpler impression-based advertising has become even more vital for making an impact. Images on Tumblr and Instagram are a smart way to market, as are short sharable sentences on Twitter. Marketo recommends that advertisers think "snackable content" when dealing with Generation Z.
They Already Have Spending Power
Generation Z may be too young to get a job, but that doesn't mean that its members are lacking in spending power. According to the infographic, Generation Z individuals receive an average weekly allowance of around $16.90 – on the whole, that adds up to around $44 billion a year. What are middle school and high school kids spending that money on? How can you better target them directly?
According to Marketo, Generation Z encompasses anyone born betw 1994 and present day. This age range may actually be up for debate – other experts cast the net of Millennials as wide as twenty years, encompassing all young adults born between 1982 and 2004. But even that scale would place the oldest Generation Z participants at around 10 years old – already on the older and more vocal side of childhood, already asserting some tentative independence and building their own brand identities.
Check out the full infographic:
[SOURCE: Visual Capitalist]