General Mills signs up golfer Jordan Spieth as brand ambassador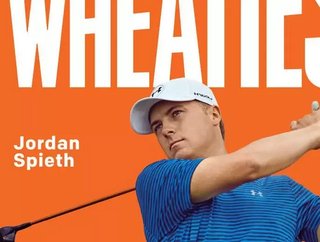 At this week's AT&T Byron Nelson inDallas, where he made his PGA TOUR debut eight years ago, Wheaties announced today that major championJordan Spie...
At this week's AT&T Byron Nelson in Dallas, where he made his PGA TOUR debut eight years ago, Wheaties announced today that major champion Jordan Spieth will be the next athlete to grace the iconic orange box.
Spieth's limited-edition Wheaties box will be available nationwide in October 2017.
"Jordan's awe-inspiring accomplishments could only have been achieved through strong work ethic and discipline," said Jenna Lynch, associate marketing manager for Wheaties. "His continued pursuit of greatness, humble personality and commitment to his charities aligned exactly with what we look for in a champion."
In 2015, Spieth became the second youngest player to earn the coveted green jacket and continued his record-breaking season, winning a second major championship later that year and the 2015 FedEx Cup. He was 2015 PGA TOUR Player of the Year, 2013 PGA TOUR Rookie of the Year and holds several professional records, including all-time best combined major score in a calendar year. In 2014, Spieth was also the youngest player since 1929 to compete on the United States Ryder Cup team, and has earned a spot on every United States team event since.
"As one of the most recognizable symbols in sports, it's such a tremendous honor to be featured on the Wheaties box," said Spieth. "I have always been a fan of Wheaties and value their commitment to athletes that give back as much as their on-course performance."
Off the course, Spieth is dedicated to charitable contributions close to his heart. In 2014, he launched the Jordan Spieth Family Foundation, offering a platform for Jordan to lend time, help grow awareness and offer financial support to four specific pillars: children with special needs, military families, junior golf and pediatric cancer. Jordan has always been inspired by his younger sister and biggest fan, Ellie, who has special needs.