Top 10 consumer goods trends that will shape 2018
By John Zealley, Senior Managing Director of Products and Growth Strategy at Accenture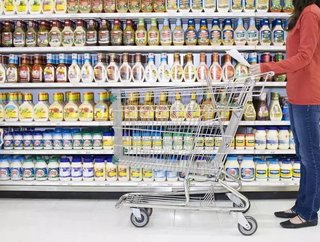 No matter what stage of the ever-evolving journey of transformation companies are on, 2018 needs to be the year that consumer goods companies have a dyn...
No matter what stage of the ever-evolving journey of transformation companies are on, 2018 needs to be the year that consumer goods companies have a dynamic "moving to modern" agenda that is focused on releasing the untapped value that becoming a "living business" - one that is more fluid, responsive and predictive to ever-changing consumer behaviors - allows. Here is Accenture's top 10 trends and predictions facing the consumer goods industry in the year ahead: 
1. Some of the CPG powerhouses will begin to scale following the new rules
Where once multinational CPG companies dominated the market, today, new, small and fast companies are capturing consumers' attention - and wallets. We are seeing that now more than ever, competition is between brands and not companies, with consumers increasingly drawn to the multitude of smaller players who are stealing market share from historical leaders. We have also seen disruptors expanding their place in consumer by satisfying unmet, and often unidentified, consumer wants and needs.  
 
Some CPGs have started to adapt to this new world order by building an extended ecosystem through which they can learn from their smaller counterparts. Collaborating with niche players will not only provide an invaluable opportunity to gather insights, it will also provide access to new capabilities and the opportunity to cocreate complete consumer solutions. In 2018, the number of CPGs moving in this direction will rise but there will likely be new leaders. 
 
2. Multi-Speed is the new normal for CPGs
Adapting to constant change is not new. But in the connected world, the pace of change is accelerating and the effects will be felt across the spectrum. The stakes are rising, the clock is ticking and the future is here. The challenge for companies is that they will have to become adept at doing two things at the same time.  
 
There is no magic formula why disruptors are taking more than their fair share of market growth and no inherent advantage to lack of size. Yet despite the big players having real advantages in the form of an existing consumer base, well-established distribution, massive resources and industry expertise, we're seeing small companies steal market share by creating and maintaining true consumer relevance.  
 
It could simply be a case of getting the fundamentals right – and better than anyone else – while preserving the ability to move nimbly and at speed. Legacy CPG companies are often hampered by rigid, bureaucratic and legacy processes that can kill ideas and lengthen decision-making. At the same time, some of these small companies are going beyond the core and disrupting the industry by creating innovative new business models that drive new growth. These new business models have the potential to phase out existing markets.  
 
Bottom line: There is no one size fits all path, so CPGs must carefully balance keeping a foot in today by protecting and growing their core business, and a foot in tomorrow by committing to insight-led consumer engagement, a culture of fast innovation and a willingness to disrupt their own market. 
 
3. The University of CPG – future leaders must be role models for continuous learning and foster intrapreneurship  
 
For the CPG companies with established brands, a long history and a strong heritage, transformation to a future-ready organization requires careful support to ensure it doesn't lose its values, its purpose or what made it successful in the first place. To succeed, change needs to start from within. Having the right capabilities in place is necessary, but not sufficient. Often, we see the skills and experiences of business leaders are mismatched with the market conditions. This means that future leaders will need to personally demonstrate a mindset of continuous learning and as well as an openness to learn from a new generation of workers. They will also need to cultivate an environment for ideas and innovation, empowering individuals to exercise intrapreneurship, directed by a clear organizational purpose and explicit guardrails - increasing employee engagement as well as bottom-up innovation that can be taken to market quickly. 
 
4. Emerging markets are powering back fueled by digital consumerism
Despite global caution, the emerging markets opportunity remains a must-win for multinational market leaders. Russia, Brazil and China are getting back on track after adjusting to effects of rapid growth, and across India, ASEAN and Africa, we're seeing increased consumer spending due to rising incomes, rapid urbanization – including the emergence of megacities - and economic growth. With the right capabilities and business models in place, CPG companies now have access to millions of new digitally-enabled consumers – armed with healthy disposable incomes – who will be making brand and product choices for the first time. And with expectations more fluid in these fast-growth markets, our global consumer survey suggests dramatically higher receptivity towards truly new business models.  
 
At the same time, there remains huge volume potential in serving the demand for core CPG products in the growing market of middle-class consumers who can now afford them. In the near-term, there is significant value in cracking the code on route to market in traditional trade.  
SEE ALSO:

5. The home is increasingly the 'point of choice' for consumers with voice as the gateway to those choices 
 
Consumer behaviour is notoriously difficult to predict; however, consumers are increasingly willing to try out the latest, greatest, must-have innovations. Voice is the first medium in which we learn to communicate, so is it any wonder that it is now working its way into our homes through a myriad of devices? We're seeing a fundamental shift towards the home as the battleground for consumer attention and engagement. For instance, voice ordering is giving busy consumers a level of ease and convenience they've never had before. Voice may be the 'latest thing' but it won't be the last. Finding a way to be welcomed into the homes of consumers will be the ultimate test for CPGs in the future.  
 
 
6. Experimentation will pull consumers back to stores – 'bricks 'n' clicks' will reset
With huge competition from technology and e-commerce players, retailers will continue to up their game, creating compelling physical experiences that pull consumers back into stores. Creative ingenuity will be the driving force that pushes companies to explore unexpected partnerships or acquisitions, offer trendy new products and services to surprise and delight customers, and introduce new, easier ways to purchase items.  
 
We expect to see huge product-focused brands take advantage of the opportunity to drive extended and unique consumer engagement with a physical store experience. 
 
7. Smart use of data will support decision making and help understand the "why?" of consumer behaviour
Business leaders chasing the 360-degree view of their business and the market in which they operate, will increasingly rely on data to speed up decision-making and innovation.  
 
Every interaction between consumers and brands is a chance to learn. This means getting both quantitative and qualitative data from a broad range of sources both internally and externally, and building an ecosystem which facilitates two-way data sharing between players. 
 
Arguably incumbents may have access to more data than start-ups, but we see a striking difference in the way in which disruptors use it to inform strategic decisions and activities. The importance of analysing data so that it becomes something actionable has also become the necessary criteria for disruptors seeking talent. Disruptors are also surprising in the degree to which top leadership directly interrogates data; the data-driven mindset is not isolated to analysts. This gap between incumbents and disruptors is widening over time. 
 
In the future, the winners will be those that put predictive data science in place to inform decision making and incorporate algorithms to help precisely target consumers and promote a relevant offering, based on a unique understanding of their individual needs. Where possible, they will position products as an experience or service, not a utility. 
 
8. Impulse is everywhere as the new generation of consumers emerge
The rise of data-driven social campaigns combined with the emergence of a new generation of young consumers, known as Gen Z - who have grown up in a social-first world - will mean that more and more choices will be impulse based. Catering to the demand of the tech-savvy, generation - who seek instant gratification by demanding same-day delivery of their purchases - will require CPG companies to work with their ecosystem partners to create better experiences as well as fast sales and delivery through an omnichannel operation.  
 
9. Be the 'data master' of your categories and market combinations
To maintain a competitive edge, CPG companies must, on one hand, continue to be the experts in their category and on the other, be responsive and relevant in meeting consumers' enduring needs. While retailers have a broad knowledge of shoppers, CPG organizations can compete on depth of knowledge and understanding around specific consumer demands. And in this scenario, knowledge and understanding is power. This implies the next generation of category management, in which the CPG uses its deep consumer insights to extend beyond existing products to expand the definition of categories to serve end-to-end consumer solutions – allowing successful leaders to stay one step ahead of the rest.  
 
10. Collaboration and development of connected ecosystems will help deliver innovation consumers want
The challenge for CPG companies is to be outstanding at the core business, while simultaneously fostering an environment that supports the incubation, experimenting and iterating ideas as they are built and tested. No single company will be able to generate and harness the full range of innovation available from the broader ecosystem. CPG companies will need to learn from a broad range of both disruptors and agile incumbents who continually reinvent how they reach consumers in the digital age, embrace a truly consumer-centric mindset and seek to create connections that magnetically pull brands through every available channel.  
 
At the same time, CPG companies need to focus on working alongside multi-channel retailers as they seek to redefine their own end-to-end experiences. Build an ecosystem of suppliers, peers, distributors, start-ups, and customers to support the expansion of the digital value chain and help widen the sources for creating and prototyping new innovative products and services. 
 
Make Moving to Modern CPG your Resolution for 2018
In what is an increasingly dynamic CPG landscape, speed and agility are where the battle for growth will be lost or won. This makes "moving to modern" an essential play for CPG companies.