PepsiCo: a company profile 1898 - 2021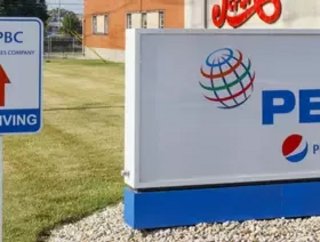 PepsiCo: memorable advertising campaigns, health items in the portfolio, carefree moments and unapologetic enjoyment since 1898
PepsiCo products are enjoyed over one billion times a day, in more than 200 territories around the world. It's one of the biggest food and beverage companies in the world, but not without controversy and ambitions for a cleaner future. 
PepsiCo took its name in 1965 when the Pepsi-Cola Company merged with Frito-Lay, Inc. The company is headquartered in New York and the portfolio includes Frito-Lay, Gatorade, Pepsi-Cola, Quaker, Tropicana and SodaStream. 
 
PepsiCo through the ages
The first Pepsi-Cola was created by pharmacist Caleb Bradham, in North Carolina, USA, after being inspired by Coca-Cola. Bradham's sweet cola-flavoured carbonated beverage Pepsi-Cola hit the shelves in 1898 and in 1902, Bradham started the Pepsi-Cola Company. 
In 1950, Alfred Steele, joined the company as CEO, after working as VP of the Coca-Cola Company. Steele encouraged advertising campaigns which massively heightened Pepsi-Cola's net earnings from the 1950s and made it a household name. The companies adverts are an iconic element of the brand. 
Despite the great taste, PepsiCola hoped to add healthier products to its line, acquiring Tropicana and Dole juice brands in 1998 and in Quaker Oats in 2001.
The company has incorporated ESG values at its core, including:
For associates and the PepsiCo community, the company vows to: "Create meaningful opportunities to work, gain new skills and build successful careers, and a diverse and inclusive workplace".

For the planet: "By conserving nature's precious resources and fostering a more sustainable planet for our children and grandchildren".

For the PepsiCo shareholders: "Delivering sustainable top-tier TSR and embracing best-in-class corporate governance".
Iconic PepsiCo ads 
After Steele's influence, advertising campaigns remained an important element of the company in capturing the mood of the consumer. PepsiCo has just released a new advert: "The Mess We Miss" featuring the memorable 'Tomorrow'. Actors indulge in activities forbidden during the pandemic, such as bowling, attending sports matches and cinema dates - and taking a sip of Pepsi. 
"Looking back at life before the pandemic, it's easy to feel nostalgic remembering social occasions that brought together family and friends", said Todd Kaplan, VP of Marketing - Pepsi. "Even though now those moments might look a bit messy, this familiar past also represents an optimistic future we can all hope to achieve as we look to get to the other side."
PepsiCo will not feel nostalgic for 2017, when an ultimate advertising fail made the company a global example of tone-deafness. The ad, featuring model Kendall Jenner, included a group of young and ethnically diverse people peacefully protesting for an unknown cause. Jenner offers a police officer a can of Pepsi, which he accepts. The criticism aimed at PepsiCo and Jenner suggested that neither understood how dangerous dealing with the police and joining in protests can be for people of colour. The advert was pulled and the company apologised for the offence caused.
This was not the first time PepsiCo had incurred the public's wrath. PepsiCo struck an endorsement deal with Michael Jackson (and his brothers) for $5 million in 1983 - the highest record for a celebrity endorsement deal, at the time. In 1984, Jackson's head caught fire during a Pepsi commercial shoot and the accident led Jackson to begin using prescription painkillers. This developed into an addiction which would grip the singer until his death in 2009. 
In addition, former child actor, James Safechuck, claimed that the pop icon began sexually abusing him after they met on the 1986 PepsiCo advert in the documentary Leaving Neverland (2019). 
PepsiCo and the new normal
Like many businesses, PepsiCo is looking for ways to actively decrease waste and support the environment. 
Earlier this year, PepsiCo Recycling introduced PepsiCo BottleLoop – a new accessible recycling initiative for PepsiCo customers. Powered by technology from Replenysh, BottleLoop will deliver on-demand collection of recyclable materials from participating locations. These collected items will become part of the "closed loop" system and made into new product packaging. By 2025, PepsiCo's goal is to use 25% recycled plastic content across all of its plastic packaging. As life slowly goes back to normal, some things are changing for the better.
"While nobody knows what our 'new normal' will look like", continued Kaplan. "We believe that a life filled with these carefree moments of unapologetic enjoyment is one we can all aspire to."