How to Capitalize on a Rising Ready-to-Eat Market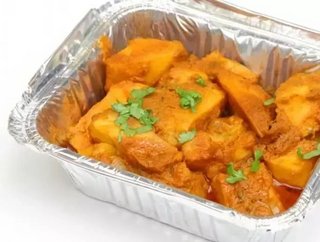 As consumer demographics change, their tastes and demands change as well. As the middle class and employment opportunities increase in emerging markets...
As consumer demographics change, their tastes and demands change as well. As the middle class and employment opportunities increase in emerging markets, conveniences like ready-to-eat meals that allow more time for work and leisure activities become more appealing. In India, a new study by highly rated global market research company TechSci Research suggests that the ready-to-eat food market is expected to rise by 22 percent between now and 2019 due to a variety of factors:
With the rising employment opportunities and changing lifestyle of consumers, the demand for ready-to-eat food products in the country is projected to grow during the forecast period as well. India has a large base of young consumers, who form majority of the country's workforce. These young consumers hardly find time for traditional cooking due to their busy life styles which further creates significant potential for ready-to-eat food products.
22 percent is a significant number, and one that cannot be ignored. Whether you are in the food processing or retail industry, how can you take advantage of this growing demand for ready-to-eat fare?
Consider a Range of Price Points
A rising middle class means that consumers have more disposable income to spend on products like ready-to-eat foods, but that doesn't mean that all consumers are ready to spend at the same rate – especially when taking into account wages and expense differences for consumers living in urban centers or more rural areas, or single consumers versus those providing meals for a full family. A smart retailer will seek to stock shelves with a wider range of single-serve and family-style ready-to-eat meals, at a range of price points from value to luxury in order to accommodate a range of tastes.
Consider Your Production Capabilities
If you're in the food production and processing industry, it might be worth considering how to expand your capabilities to incorporate more ready-to-eat products into your portfolio. This may involve adding a production line, or simply rethinking the popularity of products on your current production lines and repurposing one or more for ready-made items.
Consider Partnership Opportunities
From ConAgra's Marie Callender's and P.F. Chang's ready meals to H.J. Heinz's T.G.I. Fridays frozen products, many food processing companies maximize their sales by attaching well-known brand names to their ready-to-eat lines. This can be extremely appealing to consumers, helping them associate their meal with a relaxed lunch or dinner a restaurant instead of a rushed ready meal at home or in the office. To make the most of this rising trend, consider building a partnership with one or more restaurant chains or franchises to co-develop an enticing line of ready-to-eat products.
Consider Your Expansion Plans
According to the TechSci report, supermarkets and other retailers are an important driver of demand for ready-to-eat meals. But that drive only extends as far as a supermarket's presence – in India, that presence often ends in more rural regions where locally owned corner shops take over:
"Retail chains are the key contributors in increasing the awareness about the ready-to-eat products among consumers. The presence of retail players such as Big Bazar, Easyday, etc., is also contributing towards increasing the demand for ready-to-eat food products in the country. However, as of now, such chains are not vastly present in the semi-urban and rural areas of India. Nevertheless, expansion plans of major retailers across rural and semi-urban areas in coming years is expected to increase consumer awareness and availability of ready-to-eat products in coming years, thereby driving the country's ready-to-eat food market." said Mr. Karan Chechi, research director with TechSci Research, a research based global management consulting firm.
Market expansion in India can be difficult, and without a good plan it is not worth attempting solely for the sake of capturing some of this market share. But those who are able to pull it off successfully may be able to also expand the marketing of new products.
[SOURCE: Food Logistics]