Budweiser Lashes Out at Craft Beer with Super Bowl Commercial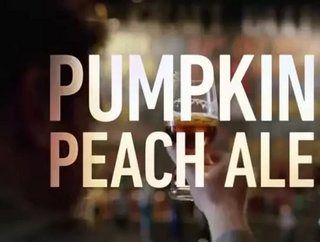 We already know that Budweiser has entrenched itself in a war against the craft beer industry—and so far, judging by sales numbers, its a war wher...
We already know that Budweiser has entrenched itself in a war against the craft beer industry—and so far, judging by sales numbers, it's a war where Budweiser is having a lot of trouble gaining an upper hand. In that sort of situation, it's understandable that the AB InBev-owned brand might be feeling a little bit bitter right now. But the brand's "Brewed the Hard Way" ad that went live during the Super Bowl last night seems to take that feeling to a whole new level:
In a world where sales are increasingly dominated by local microbrews and regional craft beers, this minute-long ad spot proclaims that Budweiser is "proudly a macro beer, not brewed to be fussed over," imposing that sentiment against a clip of a hipster beer geek "fussily" taking in the aromas of a dark beer in a tulip glass:
"It's brewed for drinking, not dissecting," says the ad, as more bespectacled flannel-clad hipster beer snobs fuss over a flight of craft beers in the corner of a pretentious brew pub full of pretentious beer and pretentious food (check out the liver mousse and brussels sprouts in the background).
Budweiser, on the other hand, is served handfuls at a time among crowded bars full of cool carefree party people. It's made for "people who like to drink beer brewed the hard way," the ad states before delivering the most devastating jab yet:
Well somebody really HATES seasonal releases. But while all the beer nerds are over at the craft beer pub with their Dogfish Head Festina Peches and their CBC Punk'in Drublics, Budweiser is over here at the cool kid table reveling in the "fizzy yellow beer" moniker that beer nerds actively avoid:
So there you go. According to an Ad Age interview with Budweiser VP Brian Perkins, the intent of the ad was not to criticize the craft beer industry:
"This is not an attack on craft beer this is not an attack on competition," Mr. Perkins said. "The only other beer that we reference in the spot is a fabricated, ludicrous flavor combination of pumpkin peach ale."
But if that's the case, then what exactly is it about and who is it marketing to in the process? Perkins suggests that it's actually a positive ad about the Budweiser brewing method:
He said the goal of the ad, called "Brewed the Hard Way," is to "talk in a positive, affirming way about Budweiser quality." The ad, for instance, touts Bud's "beechwood aged" brewing process that, as the spot notes, has been in place since 1876.
Maybe, but it's pretty aggressively negative and derisive for something that's supposed to be positive, with a tone that's certainly isn't not going to win over any craft beer fans. It almost goes without saying that the ad isn't going over very well in the craft brewing community, especially considering that Anheuser-Busch has recently taken to snapping up smaller craft breweries to add to its portfolio—the brewing company just acquired proud craft brewery Elysian Brewing Company (who makes not just one but two pumpkin ales as well as a pumpkin stout and even... wait for it... a peach pumpkin pecan ale.) less than two weeks ago. Earlier this morning Elysian co-founder Dick Cantwell released a statement expressing anger and frustration over Anheuser-Busch's apparent distaste for craft breweries even as it attempts to absorb them:
Meanwhile, other outspoken breweries are using the ad as an apt opportunity to crack wise.
Among consumers, backlash spawned the hashtag #thisbudsNOTforme:
Not that the sentiment is unanimous by any means, as others took to social media to defend the ad:
Still, with the brand's sales lately Budweiser strongly needs to expand its appeal and marketing strategy beyond preaching to the choir. So the most likely target market for the ad is the younger Millennial demographic, a new generation of beer drinkers who are highly concerned with fitting in. That much makes sense, considering AB InBev's recent research revealed that 44 percent of young Millennial drinkers have never even tried Budweiser. 
But will this be the ad that inspires them to give it a try, especially those who are already diving headfirst into the craft beer scene? Because at the end of the day, as positive and affirming as it aspires to be, the ad mostly just comes across like this:
Considering that most of the craft beer community is more like this:
Budweiser's bid to get back on top is looking much more misguided than masterful.
(Then again, they also gave us cute puppies and horses! Perhaps those honeyed good vibes will win back whatever potential audience the brand may have lost with the vinegar of brewing beer the hard way.)