Anheuser-Busch US$64mn investment includes solar power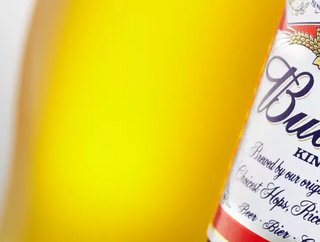 Anheuser-Busch pushes economic recovery with US$64mn investment in its Los Angeles brewery, and expanding its solar power
Beverage company Anheuser-Busch has made a US$64m investment in its Los Angeles brewery, which is part of a US$1bn plan to lead economic recovery and the brewer's commitment to innovation and sustainability.
Anheuser-Busch has been brewing for 165 years and has a revenue of US$15bn. The company owns 120 facilities, such as breweries, wholesaler distribution centers, agricultural facilities and packaging plants. The company owns brands such as Budweiser, Bud Light, Michelob ULTRA and Stella Artois and also runs responsible drinking programmes.
Anheuser-Busch's beer brewed on solar power
The investment will reduce Anheuser-Busch's overall environmental footprint, with the installation of new solar panels.
With the upgrades this investment will bring, the Los Angeles brewery will have the largest solar installation of any brewery in the United States, accounting for more than 10% of its total electricity use. 
Construction to upgrade the Los Angeles brewery is currently underway and is expected to be completed later this year.
Anheuser-Busch development is welcomed by all
Anheuser-Busch is proud to support the local community.
"Our planned US$1bn investment in our facilities over the next two years is about supporting our local communities by creating and sustaining jobs during our nation's critical period of recovery", said Brendan Whitworth, CEO of Anheuser-Busch. "The Los Angeles brewery plays an important role in enabling our innovations and producing the highest-quality products for our consumers to enjoy. This investment in Los Angeles and the surrounding community is one way that Anheuser-Busch is helping to accelerate our overall recovery."
The investment makes good on the promise to support the local area, as well as supporting the environment. 
"For over 60 years, we have been proud to be a part of the Los Angeles community", said Eric Gutierrez, Senior General Manager of the Anheuser-Busch Los Angeles brewery. "With this investment, we are continuing our support for the local economy and reaffirming our leadership on sustainability and product innovation, "Reducing our environmental impact while at the same time adding jobs and expanding our ability to brew some of America's most beloved brands is a "win-win" for the Los Angeles community."
The beer industry in the U.S. creates more than 2 million jobs and generates more than $331 billion in economic activity each year - something Anheuser-Busch is proud to contribute towards. 
"Anheuser-Busch is an iconic American company and I couldn't be prouder that they're making this significant investment in their San Fernando Valley brewery", said Lieutenant Governor Eleni Kounalakis. "In a state that values innovation and sustainability, we're excited to see Anheuser-Busch improving its production capabilities and doubling down on its commitment to powering its breweries with clean energy. As California bounces back from the pandemic, investments like these will play a key role in our strong economic recovery."
Local congressman Tony Cardenas is also pleased with the development and what it will bring to the local community.
"U.S. manufacturing now more than ever is critical in our recovery from the effects of the pandemic", said Congressman Tony Cardenas (D-CA). "With these increased investments in the San Fernando Valley, Anheuser-Busch is creating new jobs, spurring our economy, and demonstrating leadership in the fight against climate change. I am excited to see all the benefits that this investment will produce and wish A-B the best on this new enterprise."