Ryan Gosling has beef with Costco: the power of celebrity influence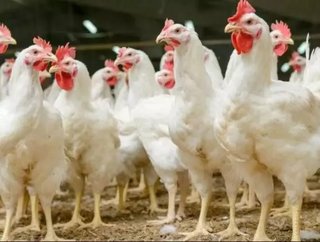 Ryan Gosling has a bone to pick with Costco Wholesale, and this week he took that issue public with an open letter to Costco CEO Craig Jelinek. That iss...
Ryan Gosling has a bone to pick with Costco Wholesale, and this week he took that issue public with an open letter to Costco CEO Craig Jelinek. That issue is eggs, particularly the fact that Costco has not yet gone completely cage-free in its choice of egg suppliers. Gosling references a video from an undercover operation by the Humane Society of the United States in his statement:
"Video footage revealed abhorrent cruelty including rows upon rows of birds confined in filth-laden cages with the mummified corpses of their cage-mates—eating, sleeping, defecating, and laying eggs on top of dead birds—and hens' wings, legs, and necks trapped in the corroded wires of their battery cages."
RELATED CONTENT: [VIDEO] Grant Imahara is Back to Bust the McDonalds Chicken McNugget Myth
Gosling uses this imagery as a springboard to call on the retail chain to provide more humane living situations for egg-laying chickens. As he explains, consumers are increasingly demanding better conditions and products from the places where they shop and cage-free eggs are a top concern:
"Furthermore, it is appalling that Costco has been selling these eggs with deceptive labeling on cartons featuring graphics of birds living out in a green pasture. You're already eliminating cages for veal calves and pigs – don't you feel that chickens also deserve the same mercy? So many corporations are meeting public demand for more humane products and transparency in the food chain. I sincerely hope that Costco will set plans now to go completely cage-free for its eggs."
RELATED CONTENT: Cargill is strengthening its Fresh Chicken Strategy with a new UK chiller plant
CNN reports that Hillandale—the egg supplier to Costco that was the subject of the Humane Society's undercover video—responded by saying that the video recorded an isolated incident and by placing most of the blame with the undercover workers, whose alleged job was to identify and address impropriety like what was seen in the video.
Costco itself has not immediately responded to Ryan Gosling's letter—the question now is, should Costco reply at all? The fact of the matter is that, for better or for worse, celebrities have massive power to draw consumer eyes to an issue and inspire those consumer to rethink where they're spending their paychecks. 
RELATED CONTENT: Chicken With Less Antibiotics Could Come to KFC
Whether Costco should respond depends on the way that they do it. The retailer risks drawing further attention to itself and garnering bad press and ill will from consumers if it attempts to downplay the issue. On the other hand, if the chain promises to look into supplier practices further and thoroughly reevaluate its supply chain, this could be a source for good publicity on the chain's part.
 [SOURCE: Humane Society; Business Insider; CNN]