KFC pop-up hotel House of Harland: it's finger lickin' good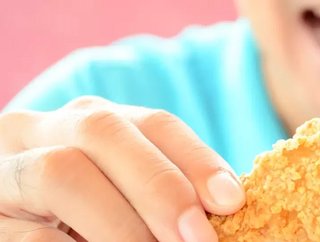 Including a press for chicken button and poultry-themed décor - it's arguably the quirkiest thing in the East-End of London
It's been a rough two years, so KFC is opening a pop-up hotel in Shoreditch, East London, themed around fried chicken.
Named after KFC's founder Colonel Sanders (full name Harland David Sanders) 'The House of Harland' will be open from 18th August - but only for 11 nights. 
Chick flicks at KFC's 'House of Harland' 
The stay includes transport from King's Cross station to the hotel, in a black Cadillac.
Upon arrival, guests will be shown to room number 11.
The House of Harland will feature:
Concierge service, including a "press for chicken" option 

Chicken decor

A KFC arcade machine

The cinema room, which will entertain guests with chick-flicks
The suite is available for two carnivorous adults and can be booked on Hotels.com, for £111 per night. 
Proceeds from the pop-up hotel will be donated to The KFC Foundation.
Founded in 2015, the UK's KFC Foundation has raised £5.8m for deserving charities, such as Bright Star Boxing Academy. 
The Bright Star Boxing Academy is headquartered in Telford, England and encourages vulnerable people to become involved in boxing, education and community programmes.
Shoreditch, London, offers a wild range of hospitality choices 
Shoreditch was a natural choice for the KFC pop-up hotel, as the borough includes a variety of unique hospitality and entertainment options:
If the 'House of Harland' guests tire of the KFC arcade machine, they will have plenty of nearby activities to amuse themselves with, as the hotel and hospitality sectors slowly get back to normal.