Wienerschnitzel kick starts international growth with Panama franchise agreement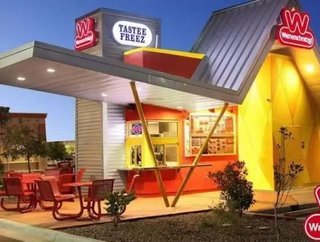 For United States fast food consumers on the West Coast, Wienerschnitzel is a household name. But with a presence in only 10 states, the California-base...
For United States fast food consumers on the West Coast, Wienerschnitzel is a household name. But with a presence in only 10 states, the California-based chain has a lot of room for growth. The hot dog chain has recently started exploring that growth potential in earnest, and not just domestically. This month Wienerschnitzel signed a master franchise agreement with International Food Concepts, Inc.—the chain's first international franchise agreement in its 54-year history. This agreement will see the launch of at least five Wienerschnitzel locations throughout Panama starting this year, and could be an important step toward broad expansion throughout Central and South America.
RELATED CONTENT: Top 10 Western regional chains the rest of the U.S. needs now
According to Geoff Ingles, Director of Real Estate and International Development for Wienerschnitzel, the chain gravitated toward Panama for several reasons, ranging from successful market research to the ease of product logistics and brand identity maintenance compared to more distant locations for growth like Asia or Europe. "It's one of the more stable countries in the region, there are a lot of ex-patriots that reside in Panama, it's on the US dollar—so the ease of business was very appealing to us," he told FDF World. "We felt that Latin America, being in our own backyard, was a good safe place to start."
As a successful developer of Smashburger and Wing Zone brands in Panama, as well as in Costa Rica and Honduras, International Food Concepts, Inc. has a proven track record in the limited service restaurant (LSR) category—an important trait that Wienerschnitzel values in its search for franchise partners.
RELATED CONTENT: Carl's Jr continues Latin America expansion with new Colombia locations
While it's not absolutely necessary, what we prefer to have is somebody that's in-country and has multi-brand and multi-unit experience—that already has the infrastructure in place to take a US brand and really make it successful," said Ingles. "This is one thing we learned many years ago. We're looking for somebody with experience and obviously that has passion for the product and is ready to go."  
That passion is just as vital as experience, and it's fully present in this new partnership.
"We know this market well and we're eager to bring Wienerschnitzel's signature menu items, including its world-famous, secret-recipe chili, to Panama," said Carlos Ruiz Hernandez, a director and managing partner at International Food Concepts, Inc. in a press release announcing the new development. "We fell in love with the food, which is completely exclusive to the brand, along with its unique value proposition. We're confident that it's only a matter of time before Wienerschnitzel becomes a destination of choice for Panama consumers."
RELATED CONTENT: Fast food anticipates double digit growth in emerging markets
This passion means that, while some fast food chains have found success in tweaking their menus for the differing tastes of new regions, International Food Concepts is introducing Wienerschnitzel to Panamanian consumers exactly as it is. "[Our master franchisee] basically said, 'you know what, I want to offer the same thing to the Panamanian people that we do in the United States,'" explained Ingles. "At this point he doesn't plan to tailor the menu, because he thinks it will fly great."
The company sees this new deal as a huge step forward for the Wienerschnitzel brand, and a signal of major growth to come as it explores further opportunities throughout Latin America from Chile and Peru to Puerto Rico and even potentially Cuba.
"We're really excited to have a strong partner, especially in a dynamic country such as Panama—we feel Panama is the nucleus of Central America, and a huge springboard into South America," said Ingles. "We feel really good about this venture, we're very happy about the partner we've chosen—we believe this will be a successful venture that will help us expand our footprint."