Why is McDonald's Expanding its Build-Your-Own-Burger Test?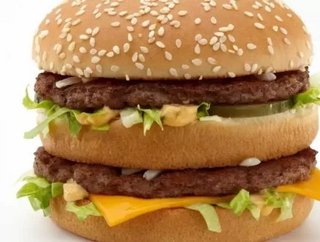 McDonalds isnt known for a lot of customization in its menu – or any at all really, beyond the allowance for consumers to choose from a range of s...
McDonald's isn't known for a lot of customization in its menu – or any at all really, beyond the allowance for consumers to choose from a range of sauces for their Chicken McNuggets. But that could all change soon. McDonald's is currently in the process of expanding its "build your own burger" test run into additional trial markets. What started with a single test location in Orange County last year, and then grew to include three more locations this August, could start to roll out on a more widespread trial basis throughout the United States.
For most consumers familiar with the McDonald's menu, it's a bit of a strange concept. Consumers will have the option to choose from options on a touch screen displaying different cheeses, buns or artisan rolls, special sauces, and a range of toppings from the usuals like lettuce and tomato to special extras like grilled mushrooms, sliced jalapeños, or even guacamole. Something so against the franchise's assembly-line model is an exceptionally bold move for McDonald's, so why is it even in the pipeline to begin with?
It's simple: if things remain the way they are, McDonald's is fighting a losing battle against QSRs where customization is king. Chains like Chipotle don't just allow customization, they celebrate it – customers can do whatever they please with their burritos, up to and including wrapping the whole thing in a quesadilla if time and management permit. In an effort to win back consumers who have been flocking toward other options, McDonald's is trying to shift its focus – but is that actually what consumers want? The Chicago Tribune isn't so sure:
While the burger-building program could broaden the appeal of McDonald's, the chain also risks turning off loyal customers if it takes too long to prepare a meal, Cohen said. "I'm just wondering if they're forgetting about their strengths, which are speed and convenience," he said. "What's going to be too long when you customize a burger, and is that going to upset a lot of customers?"
It's a risky proposition for McDonald's – if it pays off and consumers are interested, the chain could see an increase in sales. But on the other hand, there's the risk that consumers will have a chilly reception and that McDonald's could wind up alienating itself from its consumer base even further. No one knows now what the outcome will be. But with McDonald's current problems, that's a risk it's more than willing to take.
[SOURCE: Chicago Tribune]