Carls Jr is Heading to Japan with a New Franchise Partnership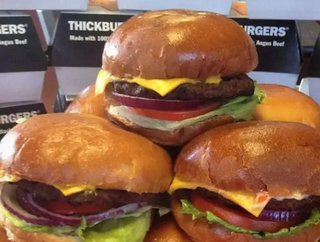 Check out the latest edition of Food Drink & Franchise! Carls Jr. is about to bring its very special brand of burger sex appeal to a brand new ma...
Check out the latest edition of Food Drink & Franchise!
Carl's Jr. is about to bring its very special brand of burger sex appeal to a brand new market. This week the burger chain announced that it has partnered with Japanese franchise developer Mitsuuroko Group Holdings Co. Ltd., and that the developer will be taking on the task of launching Carl's Jr. in Japan.  
According to a press release issued by Carl's Jr., Mitsuuroko Group Holdings will be building 150 locations throughout Japan over the next ten years, starting with an inaugural Tokyo location which should open in 2015.
"We are excited to partner with Mitsuuroko to bring our premium menu items, vibrant brand and innovative service to Japan," said Mike Murphy, president of Carl's Jr. parent company CKE Restaurants Holdings, Inc, in the official press release. "We have no doubt that with Mitsuuroko's experience and commitment behind us, Carl's Jr. will soon become the ultimate destination for Japanese consumers seeking the most premium burger."
"Japan is the largest burger market in Asia and our brand is well positioned to deliver the quality, taste and innovation that discerning Japanese consumers demand," added Ned Lyerly, CKE president of international. "CKE and Carl's Jr. offer a best in class, proven menu and quality restaurant experience that are sure to succeed in the sophisticated Japanese market. And, we have complete confidence that Mitsuuroko is the right partner at the right time for Carl's Jr."
While Mitsuuroko Group Holdings is a major company with a hand in several industries from real estate to energy, this will be the company's first QSR franchise asset. But Mitsuuroko is up for the challenge and eager to get started.
 "We are pleased to bring Carl's Jr. and its premium burgers to the Japanese market," said Mr. Kohei Tajima, the CEO of Mitsuuroko Group Holdings, in the press release issued by Carl's Jr. "Carl's Jr. is famous and successful throughout the world thanks to its business model of offering authentic, premium-quality chargrilled burgers with the convenience and price of fast food. Compared to other burger chains, Carl's Jr. in Japan will offer better quality, better service, better value and better hospitality in a premium Quick Service Restaurant environment. Our emphasis on superior quality is a fundamental pillar to Mitsuuroko's success. Carl's Jr. is the perfect partner for us to bring that quality orientation to the QSR category."
Carl's Jr. and Japan could be a match made in heaven. The burger chain is known for its creative burger topping combinations, and we know full well the majesty that happens when Japanese franchisees go wild on burger variations. We're looking forward to Carl's Jr. Japan's impending creations with bated breath.  
Let's Connect!