Carl's Jr continues Latin America expansion with new Colombia locations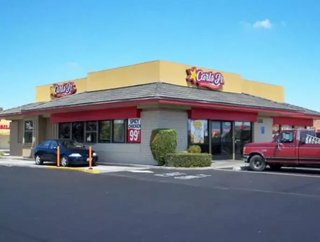 In April, CKE Restaurants announced that Carls Jr. would be moving into Guatemala, starting with two new locations in Guatemala City. This week the burg...
In April, CKE Restaurants announced that Carl's Jr. would be moving into Guatemala, starting with two new locations in Guatemala City. This week the burger chain continues its expansion in Latin America, announcing the launch of its first Colombia location on Wednesday, May 6.
The inaugural Colombia location is in the country's capital Bogota, established through a partnership with Colombia-based franchisee International Meal Company (IMC). In addition to Colombia, IMC is also reportedly developing Carl's Jr. franchised locations in Panama, Mexico, Brazil, Puerto Rico, and the Dominican Republic.
"We are very pleased to expand our partnership with International Meal Company to bring our premium, California-style burgers to Colombian diners," said Ned Lyerly, CKE President of International, in a statement announcing CKE's expansion into Colombia. "With 229 restaurants open and operating in Latin America, Colombia is a strategically important market to help us build momentum in the region. We've seen tremendous success and enthusiasm for our best-in-class product offering and our premium approach to service throughout Latin America and we are certain that Colombians will enjoy the superior burger experience that only Carl's Jr. can offer."
"It is a great honor to bring Carl's Jr. to Colombia," added Javier Gavilan, CEO of IMC. "The premium products at Carl's Jr. and excellent service set us apart from the competition and will deliver an ultimate dining experience to the discerning Colombian consumer. Colombians are real burger enthusiasts and we know they will appreciate the high-quality ingredients, fresh preparations and innovative flavors that are the hallmarks of our distinctive and delicious charbroiled burgers."
While US QSR chains are on the move into Latin America, it's not a one-way street. Latin American chains, like Colombia-based burger chain El Corral and Brazil-based Giraffas, have been building a presence in Florida over the last few years as well as a potential gateway to growth throughout the United States. So while Carl's Jr. will be presenting a challenge to Latin American competitors with its new expansion efforts, those competitors are not afraid to do the same—if not quite as fast—in the United States.