Burger King Japan's Kuro Burger: Using Local Culture to Grow Your Global Business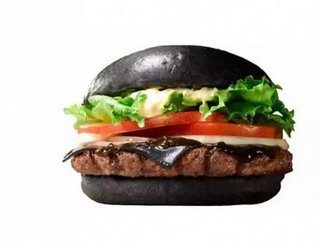 Last month, consumers in the United States cheered when Burger King relaunched its beloved cult favorite BK Chicken Fries. Now Burger King Japan is brin...
Last month, consumers in the United States cheered when Burger King relaunched its beloved cult favorite BK Chicken Fries. Now Burger King Japan is bringing back a cult icon of its own: the Kuro Burger in all its black-bunned, squid ink-laced black-sauced, garlicky peppery glory. First introduced in 2012 for the five-year anniversary of Burger King's entrance into Japan, then brought back in 2013 as the bacon-topped Kuro Ninja, the LTO "premium burger" is back again this year with all-new dark accoutrements – namely black cheese, created through the same magic of bamboo charcoal that tints the burger's bun. Starting on September 19 consumers in Japan will be able to pick up a Kuro Pearl (dressed with the black cheese and black sauce alone) and the Kuro Diamond (dressed up further still with lettuce, tomato, and onion).
Here in the United States, the Kuro Burger is spreading through the news like wildfire with equal parts amusement and bafflement – why would Burger King release something like that? It must be a stunt, just for people to say that they tried it? But global franchise chains aren't exactly incubators for experimental gastronomy. Burger King wouldn't put something on the menu if it didn't expect that item to sell – and if it didn't sell well the first time around, they certainly wouldn't bring it back for seconds and thirds.
So what is it that has Burger King bringing back Chicken Fries on one side of the Pacific, and the Kuro Burger on the other? It's called cultural localization, and using it well is vital to growing your business on multiple fronts.
Consumers Want Novelty – Within Cultural Expectations
From bright green Shamrock Shakes to unwieldy burger toppings, novelty is the lifeblood of LTO items. But even novelty items still have to be appealing within cultural norms, and that can mean drastically different things to different regions. So before creating a novel new LTO, it's important to consider your circumstances from the cultures and the palates of your regional consumer.
Take the squid ink used to color the Kuro Burger's onion-garlic sauce – in the United States cuisine, squid is really only seen in the form of fried calamari. In Japan and Mediterranean-bordering countries like Spain and Italy, on the other hand, squid ink is much more common as a way to color and lightly flavor items like pasta and rice. It's still not an everyday occurrence, lending the Kuro Burger some of its novelty factor, but it's not so out-of-the-ordinary to the point where it's a turn-off for an overwhelming majority of consumers.
This kind of regionalism is the same reason why McDonald's Japan is able to launch a pink-bunned Sakura burger in the Spring, and has accomplished considerable success in beef-free India by creating a special permanent menu with localizations like cheese and potato patties for the McSpicy Paneer and McAloo. Regionalism even heralds success within the United States, where franchises like the North Carolina-based Hardee's might launch a fried bologna and Velveeta breakfast biscuit while its California-based counterpart Carl's Jr. launches a chorizo egg and cheese biscuit. Part of Smashburger's reputation is built on the specialized menus it makes for every new area it explores, from poutine in Canada to spicy jalapeno burgers in California.
Making LTOs and Localization Work For You
Limited time offers are a fantastic and time-tested way to boost revenue during otherwise slow seasons. A successful LTO always depends on a certain amount of viral appeal – whether it's the relaunch of an old favorite evoking nostalgia or that novelty of new and interesting flavors and textures – sometimes a little of both – to get consumers spreading the word for you by talking and sharing their own interest. But to make sure that your LTO is ultimately bankable, taking localization into account is crucial. It's not about crazy flavors at random – it's about knowing what your customers like and have responded to in the past, then adding a twist to heighten their interest.
It's a subtle art. But when it's done right, it can be an extremely lucrative revenue boost. When it's done especially well, as with the Kuro Burger, it can even get people far outside the time zone of your intended region thinking about your brand. U.S. consumers may not be able to buy a Kuro Burger today – and chances are most of them wouldn't want to – but they just might be a little more likely to consider the Chicken Fries.