Veris Investments teams up with FrieslandCampina to invest in Ethiopia's Holland Dairy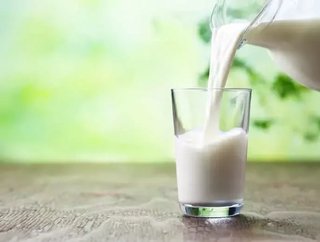 Dutch dairy giant FrieslandCampina has teamed up with Veris Investments to invest indairy processor Holland Dairy. Located near Addis Ababa, Ethiopia-b...
Dutch dairy giant FrieslandCampina has teamed up with Veris Investments to invest in dairy processor Holland Dairy. 
Located near Addis Ababa, Ethiopia-based Holland Dairy produces yoghurt, pasteurised milk, and other dairy products at its milk processing plant. 
Through the investment, FrieslandCampina aims to strengthen its presences in the Ethiopian dairy market, particularly the yoghurt market segment. 
The Dutch firm already exports UHT milk and milk powder to Ethiopia through its brands Dutch Lady and Coast. 
"This minority investment will enable us to strengthen our current export position," FrieslandCampina said.
SEE ALSO:
FrieslandCampina and Veris Investments said that the pair will invest in Holland Dairy's supply chain, production, and market development to help grow the firm's market presence in Ethiopia. 
Based in the Netherlands, Veris Investment primarily focuses on the food value chain in sub-Sharan Africa. Its investments aim to address the availability of food, the affordability of food, as well as the stability of food systems. 
Speaking of the investment on its website, Veris Investment said: "Holland Dairy aims to contribute to food security by helping to develop the Ethiopian dairy sector, a sector of crucial importance to rural and urban economic development.
"Ethiopia's dairy sector currently has significant potential but lacks resources and knowledge to modernize its value chain. The dairy and livestock sector already contributes considerably to the GDP.
"The most significant impact that can be achieved is increasing availability of quality dairy products, improvement of the supply chain by technical assistance, better equipment and improving systems and additional income for smallholder farmers." 
The financial sum of the investment was not disclosed.