Russian River's Pliny the Younger is Back: 5 Things You Need to Know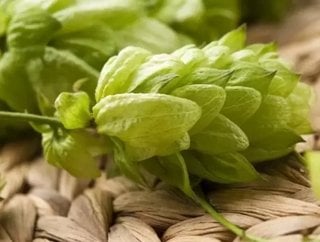 Beer fans, its that time again: Russian River Brewing Companys cult favorite Pliny the Younger is back. The beer was launched on February 6 at Russian R...
Beer fans, it's that time again: Russian River Brewing Company's cult favorite Pliny the Younger is back. The beer was launched on February 6 at Russian River's brewpub, and will be available at the brewpub until February 19 and at various brewpubs and bars around the United States throughout the month. So what do you need to know about the latest release of this never bottled, always in demand seasonal triple IPA?
1. It's as Hoppy as Ever
As a triple IPA, Pliny the Younger is known for its hop forward nature. It's what fans look forward to. This year's formulation is no exception. Made with a noteworthy seven types of hops from 2014's hop harvest—Simcoe, Warrior, Chinook, Centennial, Amarillo, Northern Brewer, and Tomahawk—Russian River reports that its 2015 Pliny the Younger weighs in at 10.25% ABV and "is remarkably dry for the amount of malt used in the recipe."
2. It's Already On Its Way
Pliny the Younger is always released on the first Friday in February, but distribution outside of the Russian River Brewing Company brewpub starts now. According to the brewery:
Distribution in Northern California around Sonoma County and the Bay Area begins the week of February 9.
Stone Brewing Co. will pick up its shipment for Southern California distribution either the week of the 9th or the 16th.
Kegs will start shipping out to Russian River distributors in San Jose, Sacramento, Oregon, Colorado, and Philadelphia at an undisclosed time in February.
3. Keep Your Eyes Peeled This Week
"At this time, we do not know what accounts will receive kegs of Younger," states the Russian River website. "But it will likely be available at many of the same accounts who received it last year since the production numbers are very similar." So if you know of a bar or pub in your area who had Pliny the Younger on tap last year, then you should have a pretty good idea of who to keep your eye on this week.
4. Expect Some Hefty Wait Times
Thanks to the power of social media and tracker apps like TapHunter, word tends to travel fast whenever Pliny the Younger is being tapped at any given bar or brewpub. If you're lucky enough to already be at or near a pub when Pliny the Younger debuts on its menu, you'll be able to sidle right up to the bar and sample the beer without any trouble. But once word gets out, it's not unheard of to encounter lines traveling out the door and down half a city block—at the Russian River brewpub, things got even more out of hand last year.
"In 2014, the wait in line was up to 12 hours in the freezing cold rain! And every year the line is getting longer," says the brewing company, noting that in 2015 it is implementing a 3-hour time limit for all guests to keep the line moving. "There are 2 things we simply cannot control: the weather, and how many people will show up to our pub in February."
5. It's Meant to Drink Now
Russian River doesn't put Pliny the Younger in bottles or growlers, and it doesn't recommend that bars stow their kegs away in hiding to bring back out for excited fans later on. According to Russian River, drinking Pliny the Younger right now is imperative. "It is our recommendation that our accounts tap it as soon as possible after receiving their delivery to preserve the freshness and integrity of the beer.," states the site. "This beer is not meant to age AT ALL! Pliny the Younger is very much like the fresh catch of the day and best enjoyed right away!" For PtY fans, drinking it sooner rather than later shouldn't be a problem at all. 
Need more information? Check out the full event here.