Putin Bans Western Food Imports into Russia, North America and Europe React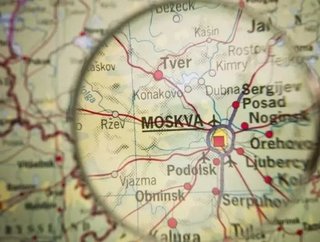 In a drastic retaliation against Western countries that have placed sanctions against Russia for their activity in Ukraine, President Vladmir Putin has...
In a drastic retaliation against Western countries that have placed sanctions against Russia for their activity in Ukraine, President Vladmir Putin has ordered a ban on imports from countries involved in the sanctions. The effects of this new punitive action are already being felt around the world.
In Europe, the EU is taking action to support farmers and other food producers who are taking a direct financial hit from the import ban. According to a Wall Street Journal report, trade with Russia was valued at €8.8 billion in 2013, and this newly imposed ban is causing a massive surplus of goods and plummeting prices. To counteract this, the EU is ramping up an effort to subsidize producers for their perishable fruits and vegetables that can no longer be sent on to Russia, effectively taking the produce off the market and stabilizing prices domestically.
Meanwhile, other countries are bracing themselves for the economic impact that the import ban is sure to bring. As the country's largest agricultural export to Russia, Canada's pork industry is one of many sectors and regions preparing for fallout. Canadian news source The Globe and Mail reports that this could be complicated by the fact that while Canada's livestock producers export pork to Russia, it is often processed and packaged upon arrival overseas – would Russia risk harming its own processing industry by disconnecting them from the raw materials that they need to operate?
Cases like this, where it's difficult to assess the situation or make predictions, are even more frustrating for producers who need to be able to prepare and adjust their operations accordingly:
Gary Stordy, spokesman for the Canadian Pork Council, which represents Canada's pork producers, said the potential impact is difficult to assess without knowing details about the ban."There are a number of scenarios going from total shutoff to no shutoff, and that's the complication we have right now," he said.
Given the current lack of information, Canada's pork industry is taking a wait-and-see approach:
Jacques Pomerleau, president of Canada Pork International, said the industry is waiting to see whether and how pork is affected. "We do have concerns, that's for sure, but the impact is not known yet, because Russia has not formally announced their list of sanctions," Mr. Pomerleau said Wednesday.
But while this is a global crisis for sure, no other region is feeling the sanctions more severely than Russia itself which has suddenly lost a reported $9 billion in food imports. While that might seem like good news for Russian producers, who now find themselves with no outside competition, it's not exactly that simple – as The Moscow Times reports, the strain put upon these producers to suddenly provide for all of Russia is enormous and could take years to fulfill:
But increasing Russian agricultural production will take at least five years, provided there is substantial investment and good state policies, according to Natalya Shagayda, director of the Center for Agricultural Policy at economic research university RANEPA … In the short term, domestic producers will only be able to replace a "relatively small part" of the imports lost, Klyagin said. The main beneficiaries of the ban will be exporters in the Russian-led Customs Union, Latin America and the Pacific Rim, who can boost exports to Russia free of European competition.
It may not come to that. If tensions between Russia, North America and the EU ease, the bans and sanctions could theoretically be lifted at any time. But until they are, the agricultural world remains in an uncomfortable state of unease waiting to see what happens next.
[SOURCE: http://online.wsj.com/articles/eu-to-compensate-farmers-hit-by-russian-import-ban-1408028178; http://www.theglobeandmail.com/report-on-business/international-business/european-business/putin-orders-limits-on-agricultural-imports-in-wake-of-western-sanctions/article19929850/; http://www.themoscowtimes.com/business/article/putin-s-import-bans-no-renaissance-for-russian-agriculture/505147.html]