Domino's Pizza Goes North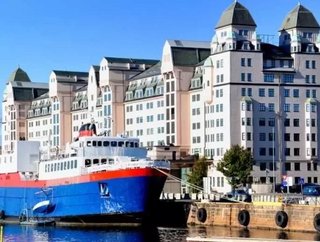 Check out this story and more in our latest edition of Food Drink & Franchise! Its a great time to be Dominos Pizza. In July Dominos announced a 5...
It's a great time to be Domino's Pizza.
In July Domino's announced a 5.4 percent increase in domestic sales growth for its 2Q 2014 fiscal year quarterly report, plus an even more impressive 7.7 percent growth in international same store sales. In October the brand followed that up 7.7 percent domestic same store sales growth and 7.1 percent growth internationally in Q3. That marks the 83rd consecutive quarter of international same store sales growth for the company, and that is no small feat. Instead of sitting on its same store growth laurels, the pizza empire is using that cache of growth and revenue to push outward into new markets and strengthen its standing as one of the top franchises in the world.
Even the biggest franchise chains in the world still have plenty of emerging markets left to explore, and some of those markets are more cosmopolitan than you might imagine. While parts of Europe have reached market saturation, for example, still other parts of the continent offer plenty of untapped opportunities.
Related Content:
Norway is one such area. Existing outside of the European Union, the Scandinavian country is not among the first that many franchises consider first for expansion. With a population of 4.7 million and growing, and with 20 percent of that population concentrated in its capital city alone, it's also a country with a lot to offer. With this in mind, Domino's Pizza took the plunge this year with the opening of its first ever location in Norway's capital city Oslo.
This first location in Oslo opened its doors on August 30 as a partnership between Domino's Pizza and the franchising partner that has previously helped the brand expand into Germany and Denmark. Birgir Thor Bieltvedt, CEO of Domino's Germany master franchise, has taken on the role of Chairman of the Board overseeing a plan to eventually open three Oslo Domino's store in total by the end of 2014.
"Whether Oslo, Iceland or any other market across the globe – the master franchisee partnerships Domino's forms with our local and regional business owners is the most critical element of our global growth and success," says Chris Brandon, Domino's Pizza spokesperson. "No matter the country, the people make the difference – and giving our master franchisees everything they need to run a successful business is something we put a great deal of emphasis on as we continue our global momentum."
"Oslo is a terrific market for pizza delivery, and we are very excited to deliver the one-of-a-kind Domino's experience to Norway," noted Bieltvedt in a press release announcing the launch. "It means a lot to be the first to bring the people of Oslo our delicious, quality pizza that is so loved around the world."
Domino's Pizza may be popular around the world, but every part of that world has its own particular tastes. Any time a restaurant chain enters a new cultural region, considerations have to be made toward acclimating to that new region's preferences and ingredient availability. This is certainly a consideration being made at Domino's expansion into Oslo, where consumers can choose from internationally popular toppings like pepperoni and mushrooms or more regionally targeted fare like tuna and shrimp or the meatballs and ham combination which comes on the "Norwegian style" pizza in its newest menu. In Norway, as well as other international Domino's franchises, the brand is leaving procurement up to the individual franchisee in order to both save on cost and allow some autonomy to its global outlets.
"The master franchisee will be responsible for executing supply chain and logistics, as is the case with all countries outside of the US and Canada," says Brandon. "Each region around the world is able to customize their menus to satisfy local tastes. Oslo will be no exception."
Domino's Pizza still has a lot of growing left to do, and a lot of untapped markets in which to find new audiences. "There are still many markets around the world that Domino's would love to be a part of," says Brandon. "We will continue looking for the right time, the right places and the right people to make it happen."
But right now, the concentration is squarely on building out Oslo to make this latest expansion project a success.
"Establishing ourselves in Norway provides an excellent opportunity for our brand to continue its global momentum," said Ritch Allison, Domino's Pizza executive vice president of international, in the launch press release. "With this outstanding local leadership team in place, we feel that Domino's has terrific potential to offer an unmatched pizza experience to the people of Oslo."
"Norway, and the Oslo area, presents a terrific opportunity for Domino's," adds Brandon. "With the right people in place, we foresee this being a terrific market story for our brand – and a terrific thing for the people of Oslo!"