AB InBev Acquires Oregon Craft Brewery 10 Barrel Brewing Company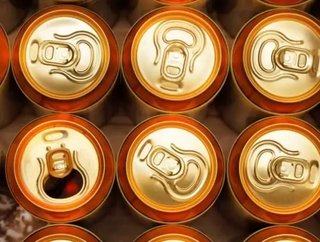 With San Diego Beer Week 2014 nearly upon us, we cant stop thinking about craft beer. Apparently neither can Anheuser-Busch InBev. This week the brewing...
With San Diego Beer Week 2014 nearly upon us, we can't stop thinking about craft beer. Apparently neither can Anheuser-Busch InBev. This week the brewing company announced that it has officially solidified an agreement to acquire 10 Barrel Brewing Company, a swiftly growing craft brewing operation based out of Bend, Oregon.
It's an impressive new craft brewing feather in AB InBev's cap, on par with its 2011 acquisition of Chicago craft beer makers Goose Island Brewery. 10 Barrel Brewing Company came up strong at the Great American Beer Festival earlier this year with three medals, and is expected to sell in the range of 40,000 barrels throughout 2014. According to its announcement of the acquisition, Anheuser-Busch knows exactly what a promising brand it has on its hands with this deal:
"10 Barrel, its brewers, and their high-quality beers are an exciting addition to our high-end portfolio," said Andy Goeler, CEO, Craft, Anheuser-Busch. "The brewery is a major contender in the Northwest, an area with a large number of craft breweries. We see tremendous value in the brewery's unique offerings and differentiated style, which 10 Barrel fans know and love."
10 Barrel's owners, meanwhile, are expressing excitement about teaming up with the leading brewing company, especially the deal's potential to push the regional brand into a national—or even international—playing field:  
"For the past eight years, we've been brewing beer, drinking beer and having fun doing it." said co-founder Jeremy Cox, who will continue to lead 10 Barrel along with his partners, co-founder and brother Chris Cox, and Garrett Wales. "We are excited to stay focused on brewing cool beers, get our beers in more hands, and make the most of the operational and distribution expertise of Anheuser-Busch," said Cox.
With the kind of growth that 10 Barrel Brewing Company has experienced, going from zero to 40,000+ barrels and two operational brewpub locations in less than ten years, it's no surprise that the brand was on the lookout for the kind of distribution and support that a major player like Anheuser-Busch can give. Is there more at stake for AB InBev than simply the added clout of having another highly rated craft brewery in its portfolio? Beer blog Brewbound offers some expert analysis and insight into the acquisition and notes that—with ownership of Goose Island in Chicago and Blue Point Brewing in New York—this acquisition has now given AB InBev a strong foothold in the craft brewing scene from coast to coast:
The company has now expanded its reach with local or regional craft brands on both coasts as well as in the Midwest. But when asked if location was a deciding factor when analyzing the 10 Barrel deal, Goeler demurred initially, pointing instead to factors like company culture and a passionate consumer base as the driving forces. When pressed again, Goeler admitted that the acquisition would give A-B — which faces stiff competition from a raft of smaller players in the Pacific Northwest — better access to one of the most craft-savvy regions in the entire country. "This gives us a great footprint in the Pacific Northwest," Goeler said. "You get into some of these other markets and notice that the local and regional brands have strength. It is better to do something like this than to build a brand from the outside."
According to the announcement, the acquisition includes the Oregon brewing facility itself as well as brewpubs in Bend and Boise, Idaho, plus another brewpub scheduled to open in Portland early next year.
[SOURCE: Anheuser-Busch; Brewbound]