3 Reasons to Consider Hiring a Chief Creative Officer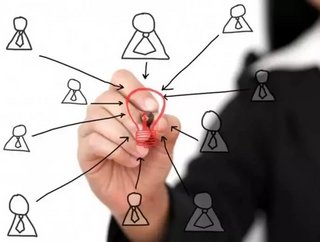 This month General Mills hired on ad agency veteran Michael Fanuele as the companys own in-house chief creative officer, a new role created to provide s...
This month General Mills hired on ad agency veteran Michael Fanuele as the company's own in-house chief creative officer, a new role created to provide support for General Mills' Chief Marketing Officer Mark Addicks. It's an interesting move on the part of General Mills, and one that had Forbes looking into just what kind of a role a chief creative officer could play within a food or beverage manufacturing company. It's also a divisive strategy right now – while Campbell Soup Company's Yin Rani recently made a compelling case for what a marketing executive with ad agency experience can bring to the table, this is also the month that AB InBev decided to cut its in-house media division and outsource the work entirely.
Different strategies will work for different brands, and only your executive team can truly know if hiring a chief creative officer is the right choice for your business. But there are some compelling reasons that could make it an idea worth considering.
1. A More Cohesive Vision for Your Brands
As Ad Age reports, previously all marketing strategies at General Mills were handled at the brand level. In a contrast between the past and the future at General Mills, one of Fanuele's main job responsibilities as chief creative officer is to oversee creative development and strategic planning across all General Mills brands. Over time, this could lead to the development of a more cohesive marketing strategy to tie your portfolio of brands together. When consumers think of one of your company's brands, whether it's a breakfast cereal or a pasta sauce, they can expect a certain branding experience and aesthetic. This could in turn lead to consumers developing loyalties to not just some of your brands, but to your business overall.
2. A Single-Minded Focus on Your Products
Businesses around the world rely on advertising agencies for a reason – they have the experience and the connections, and the best and most creative ones are exceedingly effective at what they do. Because of this, dedicated agencies will never hurt for business or become obsolete.
But there is certainly something to be said for a creative who is tasked with building creative strategies for your business and your business alone. As Rani explained in her Camp Campbell discussion, being an ad creative with a client-side position allows for a different type of creativity where one can go "deeper" into your brands. Without having to think about a breadth of clients and marketing agendas, your creative team could have the time and energy to really learn and understand your products and find new and inspired ways to maximize their appeal to your consumers.
3. The Ability to Guide Choices That Will Benefit the Brand
As an offshoot of your chief creative officer's ability to create a more cohesive vision and plan for your brand portfolio, he may also be able to help influence company decisions that will benefit those brands and the marketing image that you want to present. General Mills, for example, is a business that could to parents more health-conscious options for their children. Acquiring organics brand Annie's Homegrown is a great start and, according to Forbes, the guidance of a creative officer could help a company stay on that trajectory by approaching business moves from a creative angle:
Overall he sees the role as "sending a message. A commitment from General Mills to smart, innovative business thinking and great creative execution." Adding that General Mills had made "lots of smart creative and innovative moves in the business space. Now we need to match those moves in marketing."
If these are points that your business is interested in following, you may want to consider the possibility of bringing an ad creative into your corporate fold. As more brands begin to follow suit, it could create a considerable advantage in the area of building real connections with your consumers.