Comment: Is the soft drinks industry prepared for the UK 'sugar tax'?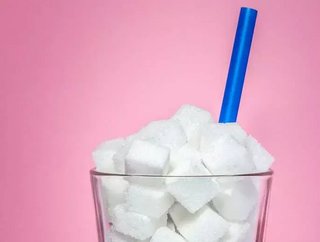 Across the globe, soft drinks companies are increasingly reducing the sugar content of their products in a bid to sway health-conscious customers.Now, i...
Across the globe, soft drinks companies are increasingly reducing the sugar content of their products in a bid to sway health-conscious customers. Now, in an attempt to curb rising obesity levels, the UK is set to implement a new levy on soft drinks containing added sugar. 
Set to come into effect from 6 April 2018, the Soft Drinks Industry Levy, better known as the 'sugar tax', will apply to all soft drinks sold in the UK, both manufactured in the UK and imported.
Drinks with a total sugar content of less than 5g of sugar per 100ml will not be taxed. 
Meanwhile, a lower tax rate of 18p will apply to drinks which have 5-8g of sugar per 100ml, and a higher tax rate of 24p on drinks with a sugar content of 8g per 100ml. 
But has the soft drinks industry prepared for the levy and how will it impact the market?
It is estimated that the tax will raise £520mn a year for the UK, and Coca-Cola, one of the largest players in the market, is expected to hit hardest by the tax.  
To combat this, the soft drinks giant has announced that it will use smaller bottles and sell products at higher prices, rather than alter its recipe, although it has made considerable efforts in recent years to reduce the sugar content of its products.  
"We have no plans to change the recipe of Coca-Cola Classic so it will be impacted by the government's soft drinks tax," a spokesman for Coca-Cola European Partners told the Guardian.  "People love the taste ... and have told us not to change."
Despite this, the firm did launch three new brands this year in a bid to beat the forthcoming tax, introducing a new ice tea drink called Fuzetea, a ready-to-drink cold coffee called Honest Coffee, and a dairy-alternative smoothie brand named AdeZ.
A standard can of regular coke, currently retailing at around 70p, could see an 8p increase in price, whereas Sprite, which has a lower sugar content of 6.6g per 100ml, is expected to go up by around 6p.
SEE ALSO:
To tackle the impending tax and respond to changing consumer trends, many soft drink companies have launched no-sugar or reduced-sugar alternatives to their flagship brands. 
Slush Puppy Ltd, who owns brands such as Tango Ice Blast and Slush Puppie, have committed to reducing sugar across its portfolio, aiming for 85% no sugar or no added sugar in all its drinks.  
"We recognise that our consumers are keen to reduce their sugar intake, and wanted to do something that meant people could still reduce sugar in their diet while able to enjoy the little pleasures in life – such as Slush Puppie and Tango Ice Blast," explains Slush Puppie MD and owner of the family business Mark Peters.
"In a bid to meet this demand, our company has committed to removing sugar from the leading iced beverages sold in the UK, making it one of the premiere soft drinks manufacturers in no sugar products," he added.
Britvic, the drinks company behind brands such as J2O, Tango and 7up, has also taken significant efforts to reformulate its products.
By next April, 72% of Britvic's total portfolio and 94% of its own brands will be below or out of the scope of the Soft Drinks Industry Levy in the UK, says Beverage Daily. 
Over one-fifth of soft drinks sold (by volume) could be subject to the levy and energy drinks are likely to be affected the most, according to Oxford Economics,
What's more, whilst the levy could raise $504mn in tax revenue, it is predicted that it will also result in more than 4,000 job losses across the UK, with the impact to be particularly felt by the hospitality industry and other smaller, independent retailers, according to the same survey. 
Paul Connelly, Managing Director at UK purchasing company Beacon says that the soft drink industry should be taking proactive measures to prepare for the levy. 
"With less than a month to go until the implementation of the Soft Drinks Industry Levy, now is the time for operators to be prepared, and put new ideas and solutions in place," says Connelly. This is a huge period of change for the industry, but it should be considered as an opportunity for innovation in your soft drink offering.
"Insight from our suppliers has suggested that products which contain the highest amounts of sugar could see a percentage increase for operators of up to 35%, albeit on low volume items," he adds. 
"Therefore, implementation of a price variation for customers, between full and reduced sugar offerings, would be a smart business move for many operators across the hospitality industry, and goes hand-in-hand with the rising trend of healthier food and drink choices by consumers.
"There has been a major surge in embracing a healthier approach to food and drink consumption, possibly partly due to the public becoming more aware of, and potentially influenced by, sugar content," he continues. 
"Now is also the time for operators to stock a soft drink levy ready range, which reacts to rising consumer demand for a healthier beverage choice as well. Customer experience is more important than ever, so aim to offer innovative soft drinks, lower in sugar but perfectly served, to stand out from the crowd."