Top 10 Most Charitable Chains and Franchises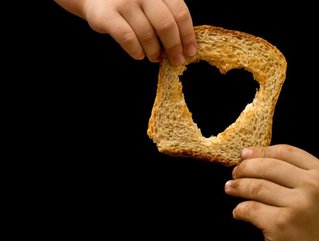 Check out the latest edition of...
It's that time of year again. The weather outside is chilly, but our hearts are warm with the spirit of the holidays—and we're not the only ones.These ten QSR chains and franchises understand that giving can be better than receiving, each dedicating a significant part of its empire to the concept of giving back.
1. Panera Bread
Panera Bread has been fighting hunger in various ways for 25 years, including extensive work with Feeding America. In addition, one of the franchise's most progressive outreach achievement has been the establishment of its Panera Cares® community cafes.
"Consider this: according to the United States Department of Agriculture, 49 million people – including 16 million children – are food insecure. That means that 1 in 7 households have difficulty providing enough food for all their members at some time during the year," reads the Panera Cares® site. "Panera Cares community cafes are designed to help raise awareness about the very serious and pervasive problem of food insecurity (hunger) in the U.S."
These cafes operate on a pay-what-you-can sliding scale—meals for guests who can't afford to pay are covered by guests before them who can afford to pay a little extra, and guests may also earn meal vouchers by contributing volunteer hours. Since 2010 five Panera Cares® community cafes have opened—you can find them in Clayton, MO; Dearborn, MI; Portland, OR; Chicago, IL; and Boston, MA—and the success of the endeavor has allowed the sandwich chain to expand the scope of its program and partner with other non-profits to offer job training.
Even before Chipotle Mexican Grill founded its Chipotle Cultivate Foundation, the fast casual burrito chain had already donated heavily to good causes. With the launch of its own organization in 2011, the chain has been able to streamline its efforts with impressive results: in 2013 alone, the Cultivate Foundation donated over $750,000 to non-profits promoting causes dear to the company's heart including food literacy, good stewardship for farmers, andimproved livestock and agricultural practices. Some of the Cultivate Foundation's largest grants this year include a two-year,  $500,000 grant supporting the International Rescue Committee's New Roots Program, a $250,000 grant supporting The Kitchen Community and a $100,000 grant supporting the Ecology Center in Orange County.
"In addition to our philanthropic outreach through the Cultivate Foundation, Chipotle is also very involved in supporting the community," states the brand, noting in particular this year's partnership between Chipotle and non-profit Slow Food USA."Through a $500,000 grant from Chipotle, the two organizations are working together to build and support 100 school gardens in 10 cities by next October. Additionally, Chipotle has raised nearly $9 million dollars for local community organizations through in-restaurant fundraisers since the beginning of the year."
3. Yum Brands
As the parent company of massive franchises Taco Bell, KFC, and Pizza Hut, Yum! Brands isn't a restaurant chain or franchise per se. But it's still a major force in the industry and a major force in philanthropy through its annual World Hunger Relief (WHR) campaign, which uses social media and celebrity spokespeople like longtime partner Christina Aguilera to raise funds, awareness, and volunteers for the United Nations World Food Programme (WFP).
"According to the United Nations, there are 805 million people around the world who are hungry," states the brand on its WHR site. "As the world's largest restaurant company, we believe it is our privilege and responsibility to make a difference in the lives of others less fortunate who are hungry around the globe." According to Yum! Brands, WHR is among the largest private sector hunger relief efforts and has raised over $600 million in helping to provide 2.4 billion meals for people in need since the program's inception in 2007.
4. McDonald's
McDonald's is one of the most widely recognized brand names in the world, so it only makes sense that Ronald McDonald House Charities is one of the most widely recognized charitable organizations as well. Founded in 1974, the organization offers families of seriously ill or injured children a "home away from home" at little to no cost with home cooked meals and private rooms, so that the children can have access to the best medical care possible without having to worry about unrelated logistics.
But while medical care may be the most well known sector at Ronald McDonald House Charities, it's not the organization's only area of focus. There is also a heavy emphasis on education with its RMHC U.S. Scholarships, which offer financial assistance for students who have shown excellence and initiative in the fields of academic achievement, leadership, and community involvement. RMHC reports that it has awarded more than $52 million in scholarships to date since 1985.
5. Taco Bell
In addition to supporting parent company Yum! Brands' World Hunger Relief efforts, Taco Bell also supports philanthropic efforts all its own. As a master of social media, Taco Bell knows how to reach teens—the franchise also has a lot of faith in teens, and much of its philanthropy is dedicated to helping them reach their potential through multiple scholarship funds including the Glen Bell Scholarship Program for hourly Taco Bell employees as well as the Taco Bell Foundation for Teens dedicated to motivating teenagers to complete high school and go on to college.
"Each day, we serve and interact with millions of teens. They are our customers, our employees, our friends and families. They are also our future – future leaders, franchisees, suppliers and partners," states the brand. According to Taco Bell, its Foundation for Teens efforts has provided $42 million in grants and scholarships nationwide, and helped an additional million teens with education and vocational training, since 1992.
6. Starbucks
Starbucks is committed to way more than just coffee and tea. In 1997 the chain created the Starbucks Foundation as a way to promote literacy programs, but by now the foundation has become a hub for several corporate social responsibility efforts. In addition to its literacy and youth opportunity programs, Starbucks also supports economic and social development in its farming communities, job creation efforts in the USA through small business loans and microfinancing, and community service efforts targeting consumers and employees alike.
According to Starbucks, the business gave $15.6 million to fund the Starbucks Foundation, its Global Fund partnership with (RED), and various community projects in 2013 alone. In that same time, its Starbucks Foundation contributed $8.7 million in grants and scholarships plus 17,600 hours of community service—putting the business on track for its employees and guests to contribute a total of a million community service hours by 2015.
Philanthropy has been a major part of Michael and Marian Ilitch's vision for Little Caesars Pizza from the start. That tradition carries on today through multiple channels including its Little Caesars Veterans Program, which offers special franchising opportunities to honorably discharged military veterans, as well as its scholarship programs and non-profit Ilitch Charities which supports various charity efforts.
The carryout pizza chain's most prominent charitable program is its Little Caesars Love Kitchen, a mobile "pizza kitchen on wheels" that the franchise founded in 1985 to help feed the homelessand others in need, including those affected by disasters and first responders at the scene. According to Little Caesars, its Love Kitchen program has fed more than 2 million people throughout the United States and Canada throughout the years.
8. Chick-fil-A
Chick-fil-A has been in business for more than sixty years, and over those decades the franchise has cultivated a reputation for charity and community outreach in the form of volunteer work, disaster relief efforts, youth and leadership programs, and donations of funds and sandwiches to people in need.
"Chick-fil-A is dedicated to serving others, and each locally owned and operated Chick-fil-A restaurant is focused on the community it serves," states the Georgia-based franchise. "Over the past three years alone, in cities and towns across America, Chick-fil-A has given more than $71 million in contributions to over 700 different educational and charitable organizations, including millions of dollars in food donations."
9. Zambrero
Burritos make you feel good, but burritos that support a good cause make you feel even better. Australian fresh Mexican franchise Zambrerois completely dedicated to that concept with its Plate 4 Plate program. Adapting a 1-for-1 philanthropy model (similar to Tom's Shoes or Warby Parker glasses) for the QSR industry, Plate 4 Plate partners with non-profit Stop Hunger Now to provide a nutritious meal to people in need across 65 countries for every burrito or burrito bowl purchased at Zambrero. It's a simple concept, but an extremely effective one: since the concept was formed, Zambrero guests have helped donate nearly 3.5 million meals just by ordering.
10. Boston Pizza
Boston Pizza may be well known for its impossible newsworthy creations like its towering Pizza Cake and its ultra-dense Pizza Burger, but it's not all about excess. Philanthropy is a point of pride for the Edmonton-based pizza chain, and it strongly encourages all of its locations to get active within their respective communities.Since establishing its Boston Pizza Foundation,the chain has donated more than $18 million to local and regional charities like the Alberta Cancer Foundation and scholarship programs as well as the Juvenile Diabetes Research Foundation, the Heart & Stroke Foundation of Canada, and Kids Help Phone.
Let's Connect!