How the drinks industry is responding to sustainability targets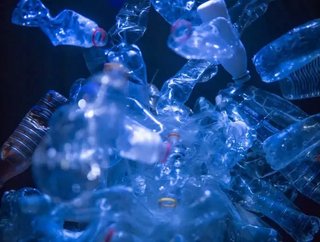 As the drinks industry continues its journey towards building a sustainable green action plan, we look at some businesses taking a step in the right dir...
As the drinks industry continues its journey towards building a sustainable green action plan, we look at some businesses taking a step in the right direction
Creating a value chain that displays environmental awareness and an ability to confront complex, fundamental issues has long been something the drinks industry has strived for.
Establishing a framework that addresses areas such as CO2 emissions, water waste reduction, transport, packaging and ethical sourcing while also satisfying consumer demand is no easy task. However, an increasing number of businesses are placing these aims at the heart of their mission statement.
The Food and Drink Federation's Ambition 2025 initiative outlines the industry's desire to establish transformational change encompassing environmental sustainability as its core message.
Elsewhere, the British Soft Drinks Association has also identified sustainability as a key issue and is a supporting signatory of the Waste and Resource Action Programme (WRAP)'s Courtauld Commitment 2025, where targets include reducing overall water usage in the industry by 20% by 2020.
To build a clearer picture of the cutting-edge innovations deployed by businesses on the ground, FDF World spoke to a selection of organisations about their desire to create an environmentally sound future.  
The soft drinks industry
Figures from Greenpeace show that plastic bottles are a huge contributor to ocean waste, with around 16mn of them dumped into the UK environment every day.
That's around 5.84trn plastic bottles per year. Clearly, drastic re-evaluation is required, and some businesses have addressed this issue with remarkable results.
One such company is the innovative global iced-drinks manufacturer Polar Krush, based in northeast England, which has pledged to remove all single-use plastic from its range by the end of the year.
Michael Reid, Sales Director at Polar Krush, picks up its story: "We've always been ethical when it comes to environmental issues. We want to do the best for the world. It's our ethos."
SEE ALSO:
Initially, Polar Krush encountered obstacles similar to many organisations in the beverage industry.
Redi adds: "A few years ago, the tech was very new and to get the quality of product we wanted was tough. We wanted a cup that was plant-based but we still needed a product that worked. We needed something that was clear, long-lasting and could be printed on.
"As technology has improved, we've been able to develop that side of things. It had got to the point where it was a real ethical issue for us. We're now moving to a PLA (Polylactic Acid) cup that's made from corn.  It's compatible with food waste so, even if it it isn't recycled, it will biodegrade anyway."
Beyond moving cups, lids and straws (some figures suggest around 2.5bn plastic straws end up in London landfills alone) to PLA, Polar Krush has also removed sugar from its ingredients and does not use artificial colours or flavourings. It is also replacing the five-litre plastic containers its drinks are delivered in, to a 10-litre recycled cardboard 'box and bag' alternative that reduces the need for plastic by about 99%.
The coffee perspective
The coffee industry is also a beacon of green initiative.
Coffee roaster Extract, based in Bristol, UK, has built a business based on strong ethical and environmental ideals.
"Businesses today have a responsibility to consider their environmental impact and take action to reduce, reuse or recycle wherever possible," says Extract's Marketing Manager, Gemma Cross.
"It's about doing what's right, instead of what's easy. To us, this means big things like retrofitting a custom-built afterburner to one of our roasters to eliminate VOCs (volatile organic compounds) from our emissions, but also the smaller things too, like choosing sustainable suppliers and reducing waste.
We have recently moved energy supplier so 90% of our roastery's electricity is now from renewable sources and we started a partnership with GENeco who recycle our waste coffee grounds and chaff into bio-fertiliser and biomethane.
Just three months of recycling this waste is the environmental equivalent of taking a car off the road for six months."
A greener alcohol initiative
With production volumes in the region of billions of litres every year, it's clear that alcoholic drink production requires vast amounts of raw materials.
The process of making malted barley, which is used in beer and whisky for example, requires around 600 kWh of heating energy per tonne and global production stands at roughly 30mn tonnes per year.
To put this into perspective, according to some sources, this requires a similar amount of energy as nuclear power plants across the world produce in two days.
However, great efforts are being made to address some of these issues in the alcohol industry. UK firm Chase Distillery is at the vanguard of environmental initiatives.
It has recently welcomed the addition of biomass boiler 'Huxley' which will fuel the entire distillery.
Huxley is powered solely by waste woodchip and energy crop planted on the Chase farm to feed the boiler and prevent any having to be delivered by transport.
Founder William Chase says: "As well as significantly reducing our carbon footprint, this will ensure any wastage issues are being addressed at every part of the process."
Significantly, Anheuser-Busch InBev (AB InBev), the world's leading brewer (owner of Budweiser, Corona and Stella Artois) also recently announced its commitment to 2025 Sustainability Goals in smart agriculture, water stewardship, circular packaging and climate action.
Obviously, the drinks industry is employing inspired ways of dealing with some huge environmental issues, but it's more than just a box-ticking exercise.
For many, this is a personal struggle fuelled by a passion to create a better tomorrow.
The final word goes to Michael Reid of Polar Krush: "From my office I look out onto a beautiful pond. Every day I look at it and think 'how would I feel if I saw a Polar Krush cup bobbing around in it?'
"We want to help our customers inherit a planet which doesn't have today's problems. The only time you should see a Polar Krush cup is when someone is drinking out of it."