Charitable initiatives in the food and beverage sector: Not (just) for profit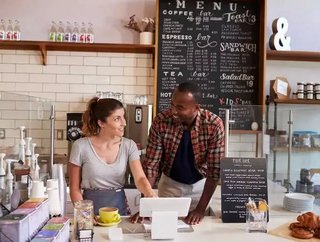 Companies large and small are launching philanthropic, socially responsible schemes, built to last and pledging to help the masses. What's in it for t...
Companies large and small are launching philanthropic, socially responsible schemes, built to last and pledging to help the masses. What's in it for them?
Until not too long ago, charity initiatives in the food and drink industry were, for the most part, the preserve of mega-sized companies. Or, in essence, the firms that could afford it. Think Pret A Manger, with its nightly unsold food drop-offs to homeless shelters. The Ben & Jerry's Foundation, which dates as far back as 1985 and contributes 7.5% of pre-tax profits to myriad philanthropic causes. Or, more recently, BrewDog's 'Unicorn Fund', which vows to split 20% of the brand's profits between its team members and their chosen charities, forever. There are countless more – each one as inspirational as it is altruistic – although sparing a few pounds is admittedly far simpler when your profits are in the hundreds of millions.
However, in recent years there has been a notable shift. In an industry where capitalism is – or at least was – king, food and drink brands are now behaving like social enterprises. Non-profits, even. Community or cause-driven campaigns are all the rage, stemming from organisations sized tiny and gargantuan. A meshing of CSR and straight-up philanthropy, such schemes go far beyond mere donations to an affiliated charity. These initiatives are more often focused on empowerment and sustainability, with a lasting social good at their core.
In the UK, for example, rather than pledge a small amount to The Passage, Bristol-based Extract Coffee Roasters has instead partnered with the homeless charity (and The Goring Hotel) to provide free barista training to homeless and vulnerable adults in London, as part of 'Hotel School'.
"It's a hugely enriching experience," says Gemma Screen, Marketing Manager at Extract Coffee Roasters. "Community is one of our key values – on a daily basis we see the power of coffee in connecting people. We were looking for ways to give back to the London community when we were approached by The Goring, and it seemed like the perfect opportunity to really give something back."
More than supply a warm bed or hot food for a rough sleeper, Extract's altruism goes deeper. By combining a wide range of training – from cooking, bar and housekeeping right through to nutrition and finance management – Hotel School graduates leave equipped with the skills required to reintegrate into the working world. With no 'hand-out' necessary, nor making beneficiaries feel like charity cases, they emerge feeling empowered. Many go on to full-time employment in kitchens and cafés.
Spending power
What sparked the trend? The answer, as is often the case nowadays, could be millennials. Ignore the tabloid scorn that alleges all millennials (loosely defined as those born between 1980 and the end of 1994) have spurned the cash they should have saved for a house on avocados, and this group has a global spending power of nearly $2.5trn. If you then consider that 70% of millennials are shown to spend more with brands that support a cause, any organisation looking to 'give back' is making a decision based on shrewd business sense. Good karma? Call it a welcome bonus.
"This is a huge group of people who have come into the mainstream market, who are looking to change the world for the better," says Asanka De Silva, Founder of Liver Health UK. "Consumers are increasingly looking for brands that actually have a role in their lives. They're not necessarily interested in companies that just make money and maybe give a tiny bit to charity or do a bit of corporate social responsibility… we're moving into a world where consumers want to see companies do good, and are driving that change."
SEE ALSO:
Fittingly, Liver Health UK is a gleaming example of this very type of enterprising, socially-conscious company, yet that remains ostensibly commercial. After his teetotal mother was diagnosed with cirrhosis, De Silva – whose career previously saw him manage the likes of Coca-Cola, John West and The Famous Grouse – committed himself to raising awareness, and funds, for liver disease research. But instead of establishing a charity, he founded a limited company. The resulting product, LivOn!, is an antioxidant coffee drink that combats the problem, while also investing in finding a cure.
"Very simply, we set up the company to transform liver health," says De Silva. "6% of every sale goes into non-profits, which is actually about 11% of our turnover. It's often quite difficult for consumers to put their finger on exactly what they pay that goes into supporting a cause, whereas for us they can buy a bottle and calculate for themselves how much of it goes directly into supporting liver health."
Socialism meets capitalism
Any brand tempted to tear up their existing business plan to reposition as a quasi-non-profit should likely exercise a little caution. If you can successfully withstand the argument that altruism should be motivated by an authentic desire to do good, or the danger that consumers can quickly sniff out cynical opportunism (though not philanthropic, Pepsi attempting to co-opt a global protest movement with an advertisement is a recent cautionary tale), there is no guarantee that backing charity boosts a brand.
"I mean, 'the easy way' would be to not give 11% of our turnover away," admits De Silva. "That is hard-earned cash that we could keep and reinvest back into the business. But I think that's a shorter-term view. We know there is consumer empathy for brands like us and, therefore, carry a long-term goodwill, rather than just the short-term gain that we could have."
That is, unless we are in fact witnessing a bright new dawn for business on a wider scale. A world in which consumers and companies unite to change things for the better, under the banner of commercial altruism. Sounds like a fanciful pipedream, but… "I'm a 100% believer in that world," says De Silva, with a smile. "I actually think that is ultimately the role of a business – to do good for society, but at a profit, because, if you take a political view, that's where the socialism and the capitalism meet, isn't it?"