Meet the Top 10 Best-Selling Craft Breweries of 2014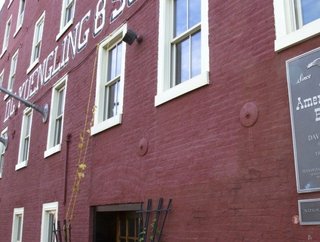 Every year the craft beer industry continues to grow rapidly and with purpose, and the Brewers Association is chronicling that rise. This week the as...
Every year the craft beer industry continues to grow rapidly and with purpose, and the Brewers Association is chronicling that rise. This week the association published its annual list of the top breweries in the United States based on beer sales volume. There's no playing favorites or differences of taste and opinion here: just the beers that Americans are drinking.
"The companies on this list include the vanguard of the craft industry," said Bart Watson, chief economist, Brewers Association, explaining the significance of the list and the breweries it features. "They are exposing new beer lovers to craft, opening new markets and creating opportunities for the entire category. As they continue to grow, so will the availability of innovative and high-quality beers produced for all to enjoy."
The top 10 breweries on the list are the ones that have broken through the barriers of regional limitations, and are reaching and educating beer drinkers about the craft beer tradition—sometimes on a simply expanded regional scale, sometimes nationwide. Who are these brands taking craft beer to the next level?
1. D.G. Yuengling and Son Inc.
Touted as America's oldest brewery, Yuengling Lager is a cheap beer mainstay on the East Coast and offers formidable competition to major leaguers like Pabst Blue Ribbon.
2. Boston Beer Company
The brand behind Samuel Adams Boston Lager is getting so big at this point that its craft status is being challenged—but for now it stands, especially as the brand experiments with smaller batch offerings.
3. Sierra Nevada Brewing Co.
Sierra Nevada Pale Ale is a classic go-to beer on the West Coast, and its reach has expanded significantly with the opening of its new brewery outpost in Ashville, North Carolina.
4. New Belgium Brewing Co.
Based in Fort Collins, CO, New Belgium Brewing Co. is home to the ubiquitously popular Fat Tire Amber Ale—and with a $140 million investment, it's also moving into the Ashville craft beer scene to reach bigger audiences on the East Coast.
5. The Gambrinus Company
You might not have heard of Gambrinus, but you've more than likely heard of the Shiner, TX's most popular beer brands like Shiner, Bridgeport, and Trumer Pils.
6. Lagunitas Brewing Co.
Lagunitas may have run into a brief roadblock earlier this year, but even at its most divisive, is it's still one of the biggest and best-selling West Coast craft breweries on the market. 
7. Deschutes Brewery
Bend, Oregon's Deschutes Brewery has won countless awards and fan accolades for its year-round brews like Black Butte Porter and Mirror Pond Pale Ale as well as its more experimental and collaborative offerings.
8. Bell's Brewery Inc.
Michigan's Bell's Brewery boasts an impressive lineup of beers that have currently made their way to distribution across 20 states—but that number is growing along with the brewery's reputation.
9. Stone Brewing Co.
A cornerstone of San Diego's vibrant craft brewing scene, Stone Brewing Co. is poised to explode on an international level with its brewery construction underway in Germany.
10. Minhas Craft Brewery
Based out of Monroe, Wisconsin, Minhas is split between the US and Canada—but its beers and spirits are enjoyed by residents of both countries.
Which other craft breweries dominated the landscape and tap handles from coast to coast over the last year? Which names filled out the rest of the Brewers Association's Top 50 Craft Breweries in the United States? Check out the full list here.