Why supermarkets should be taking advantage of big data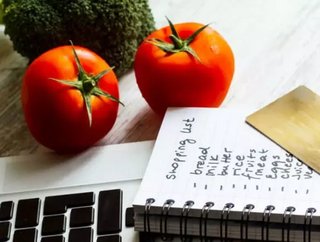 "Big data" has become such a massive buzzword in the business world, permeating practically every industry. Does it have a place in the worl...
"Big data" has become such a massive buzzword in the business world, permeating practically every industry. Does it have a place in the world of supermarket chains? According to one supermarket data expert, it absolutely does—and chains should be doing more with all of the technology that's available to them.
RELATED TOPIC: 3 challenges UK supermarkets are facing in a shifting economy
As co-creator of the original Sainsbury's loyalty program—the Sainsbury's Reward Card, predecessor to today's Nectar Card program—as well as the program's manager throughout the 1990s as a predecessor to the supermarket chain's current Nectar Card program—current retail tech consultant Stuart Marks is an expert in the field of loyalty programs and the data that they gather. In an enlightening interview with Business Insider, this week, Marks explained that many supermarkets today are failing to make the most of what they have:
"I'm still not convinced supermarkets know enough about their customers," Stuart Marks told Business Insider. "They need to understand what the drivers are and what makes me go to a big store when I do."
Considering that supermarkets in the UK are struggling right now, learning about the preferences and shopping habits of customers—especially those customers who shop frequently enough to retain a loyalty card—should logically be a top priority. Furthermore, the data collected from loyalty cards could be used to give consumers a more personalized and enhanced shopping experience:
Marks […] believes retailers should be using technology to take advantage of the boom in data. Supermarkets could pitch more tailored offers to customers and provide better customer service, picking up on things like card machine errors and contacting people when there's a drop off in shopping activity to find out why. "It's all in the data, that's what it's going to boil down to," Marks says.
According to Marks, businesses have been taking loyalty programs for granted (and their consumer base by proxy) by reducing the power and importance of the programs (Sainsbury's itself making card points worth less to consumers in recent months, for example), when what they should really be doing is going in the opposite direction and giving consumers even more incentive to use them—especially longtime loyalty card holders that have been shopping with your brand for years.
RELATED TOPIC: Harnessing the Power of Loyalty Programs to Grow Your Business
While Marks is speaking most directly to the issues affecting UK supermarkets right now, this kind of advice could be applied to retailers everywhere. Lomay be not be fashionable right now. But the eventual loyalty that it fosters in your consumers in and of itself is invaluable. The data and insights that such loyalty programs can give you to put toward research, development, product selection and customer service is even more so.
Check out the latest edition of Food Drink & Franchise!
[SOURCE: Business Insider Australia]