No more factory farm chickens in Dutch supermarkets by 2023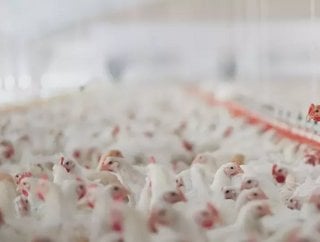 The Dutch food industry will no longer permit factory farmed chicken in supermarkets
The Netherlands has announced that by December 2023, all fresh chicken sold in supermarkets must have a 1 star Beter Leven rating - meaning factory farmed chickens will no longer be permitted. 
The Beter Leven 'Better Life' rating was created by The Dutch Society for the Protection of Animals, which advocates for organic and free range food systems. The society developed the 'Beter Leven' label to help Dutch consumers make ethical purchases.
Another animal welfare organisation, Wakker Dier, is thrilled with the news, as in the post-Covid 19 era, many consumers are examining more thoroughly how their animal meat and produce is sourced. 
However, Boni, the final supermarket chain in The Netherlands to agree to stop selling factory farm chicken, questioned the environmental impact of the label and its consequences. 
The contentious food rating to be met by supermarkets 
The unethical practice of factory farmed chickens has fallen out of favour with many Dutch consumers. Chickens with a 1 star Beter Leven rating are:
Grow at a healthier rate

Are allowed daylight in the barn and more space

Can enjoy an outdoor area which is covered to protect them from the elements
Pandemics, such as The Plague of the 1300's to the 2018 Ebola virus, spread from contact between humans and animals.  
The Covid 19 pandemic is believed to have started in a wet food market in Wuhan, China, where hygiene policies were not followed through. Now many consumers around the world are concerned about food hygiene. Official ratings and certificates will help guide their purchases in in a post-pandemic world. 
Moving away from factory farm chickens has caused a variety of reactions from across the food industry
Animal welfare charity Wakker Dier are pleased with the news. 
"A worldwide first. We are proud of the Dutch supermarkets and the chicken sector that they are opting for more animal-friendly farming", said Anne Hilhorst of Wakker Dier.
Supermarket chain Boni is waiting for confirmation that its suppliers can deliver 1 star Beter Leven chicken. 
However, Frank Kloren, director of the Boni supermarket, was unsure that the new animal welfare measures would be helpful to the environment in the long-term. 
"We attach great importance to doing what we say to our customers and have been waiting for that confirmation", said Kloren. "The 1 star label mainly focuses on animal welfare. Two weeks longer life for the chicken, however good it may be, also means extra use of water, extra CO2 emissions, extra manure production, extra use of space, more stables, and where no stable space may be available, even extra food miles."