The Secret to Wesfarmers Ltd. Financial Success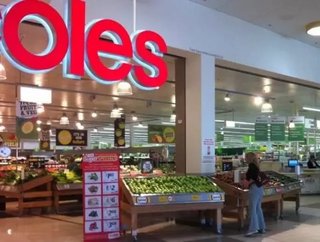 From its humble beginnings in 1914 as a farmers cooperative, Wesfarmers Ltd. has grown into one of Western Australias largest listed companies and emplo...
From its humble beginnings in 1914 as a farmers' cooperative, Wesfarmers Ltd. has grown into one of Western Australia's largest listed companies and employers, with a finger in every avenue of business you can think of. Its diverse business portfolio spans across various industries, covering: supermarkets, department stores, home improvement and office supplies, coal mining, insurance, chemicals, energy and fertilizers, and industrial and safety products. With the goal to provide a more than satisfactory return to its esteemed shareholders, Wesfarmers Ltd. has captivated international markets with its best-in-class policies and commitment to continuous improvement.
The company's constant growth and expansion into diverse sectors of businesses supply chains have marked Wesfarmers as a model for enterprises around the world. Industry analysts speculate as to why this organization has proven to be so successful: what is the secret to Wesfarmers financial success?
"Best in Class" Supply Chain and Inventory Management
Demonstrating its innovative supply chain expertise, Wesfarmers introduced its Blackwoods sector of its operations to stand as a single source supplier for all things inventory-related. This distributor is now the largest Australian distributor of industrial, engineering and safety workplace needs. Introducing a new innovative shutdown and inventory management solution has transformed businesses' supply chains around the world, and is now catering to all business sizes, types, needs, technology and processes.
The management team at Wesfarmers has continuously excelled in its ability to stay one-step-ahead of the industry's evolution, embracing business-to-business and internet ordering solutions to meet the needs of the long-term demands of both clients and partners.
"At Wesfarmers, there has been a long history of making decisions through the cycle and not being sidetracked by short-termism," CEO Richard Goyder says, "The board has always taken a long-term view and has been nothing but supportive through my tenure as CEO. Therefore, we haven't been sidetracked by the noise. If the board doesn't get sidetracked, management doesn't get sidetracked."
CEO Richard Goyder divulges that his secret lies in the quality of his people, and that he is constantly keeping the focus on moving forward, rather than enjoying the spotlight.
"I worry a lot about talent and retaining and developing good people," he says. "We need to make sure we [continue] to look for growth opportunities, that we are never complacent and that we are always bold and innovative."
Increasing Value for Shareholders
Fusing the forward-thinking supply chain processes and inventory solutions with a commitment to maximizing value for shareholders, Wesfarmers has continuously surpassed industry analysts' expectations. The difference in Wesfarmers approach lies in its conglomerate structure which offers investors part ownership in a diversified range of operating businesses— a solution which embraces both personal and professional accountability. Not only is this a strategic advantage for the company, but for the shareholders as well, because it limits exposure to any single industry.
Regarded as one of the "best long-term stocks to own" in 2013 and 2014, Wesfarmers value seems to perpetuate itself through its supply chain expertise, shareholders value and diversified portfolio. Recent industry conversation has led industry experts to believe that an acquisition of Healthscope could be on the horizon in the near future, which would add to the company's already diverse holdings in the retail, coal, agricultural, manufacturing markets.
Goyder and his team have an undoubtedly firm approach when approaching acquisitions, guaranteeing the organization will not be overpaying, and will be assured to generate more than adequate returns and increased value to its shareholders.
The Motley Fool reports, "Last week The Australian Financial Review (AFR) reported murmurs that Wesfarmers was running the ruler over healthcare operator Healthscope, which competes with Ramsay Health Care Limited (ASX: RHC) in the private hospital industry and Sonic Healthcare Limited (ASX: SHL) and Primary Health Care Limited (ASX: PRY) in the pathology and medical centre industries. According to the AFR, analysts – predictably – questioned the merits of Wesfarmers acquiring Healthscope."
Moving Ahead
With no intention of slowing down, Richard Goyder's and his Wesfarmers enterprise will continue to pursue new business avenues and consider well-suited acquisitions to add to its already impressive portfolio. Whether it is the company's steadfast profit from Coles Insurance, its history of successful acquisitions, commitment to "The 5-year Plan", success in big data and investment in hot property, Wesfarmers has changed the game for corporations potential around the globe.
Goyder reminds business-owners everywhere, "Success can cripple a business. When businesses are deemed to be successful, they are a greater risk and have to work much harder."