A New Partnership Sees Costco Wholesale Investing Further in Organics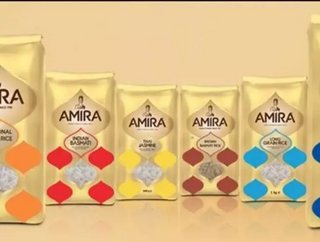 The organics industry isnt just a fringe pursuit anymore—its a billion dollar industry that every retailer worth its salt wants to get involved wi...
The organics industry isn't just a fringe pursuit anymore—it's a billion dollar industry that every retailer worth its salt wants to get involved with on some level. Through a new partnership, Costco Wholesale is showing a commitment to sourcing organics products extending beyond the usual fruits and vegetable subjects. This week, it was announced that Costco is teaming up with Amira Foods to bring organic rice to its customers.
Amira Foods debuted its organic rice line to the public last month at the Natural Products Expo West, including the low-starch medium grain Sona Masoori variety. According to a press release from the Dubai-based specialty rice company, Costco will be carrying 20lb bags of Amira Organic Sona Masoori Rice at locations in Arizona, California, Colorado, New Mexico, Nevada and Utah.
"We are very proud to announce the launch of Amira Organics in Costco stores," Karan A. Chanana, Chairman of Amira Nature Foods Ltd, states in the release. "We understand the US consumer demand for organic products, and we have worked diligently to create the highest quality organic rice products. It is exciting to see the product on the shelves following its initial launch with a strong retailer like Costco."
It's a big leap forward, not just for Amira Foods and Costco Wholesale, but for retail's relationship with organics and healthy food in general. As consumers increase their interest in knowing more about their food and where it comes from, more retailers will see the benefit in providing consumers with these types of choices. We can only expect further partnerships like this from Costco, and other retailers for that matter, in the future.