Mogl Fundraising Helps Bring Restaurants and Causes Together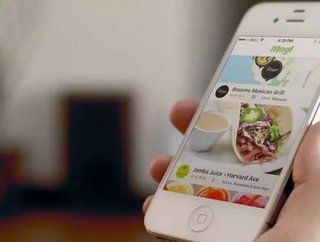 Check out the latest issue of Food Drink and Franchise! Tons of restaurants, chains, and franchises are interested in giving back to their communitie...
Tons of restaurants, chains, and franchises are interested in giving back to their communities and launching charity efforts. In most cases, those chains or franchises start their own foundations or relief efforts to benefit the causes of their choosing. But this month restaurant rewards program Mogl launched an easier way to bring established causes and established brands together.
The Mogl Fundraising platform works in a very similar way to the brand's rewards program, which started by allowing consumers to accumulate cash back rewards by eating at not just one restaurant, but any restaurant that has signed up as a Mogl affiliate. Mogl Fundraisers allows charities and fundraising organizations to earn donations through any participating restaurant in the Mogl network.
It's a revolutionary take on restaurant fundraising, and in the spirit of the holiday season Mogl is matching all donations generated through the month of December. So we sat down with Mogl CEO and co-founder Jon Carder to discuss the new platform, how it works, and what it's all about.
FDF World: What inspired Mogl to add this fundraising platform to your existing format?
Jon Carder: It's a couple of reasons—primarily it's really good for the world, and it's really good for the business as well.
For me, this is company #4 as an entrepreneur. After my second company was sold, I realized that I loved building companies—but it's great to build them for something beyond just the money they'll make. It's about the impact. The bigger the impact, the more exciting it becomes for the entrepreneur and the more fulfilling it is for your employees, your partners, your customers—everybody involved in the business can really get a lot more out of it if you've got a real true purpose behind it. One of the terms that we coined is 'profit and purpose.'
So with Mogl we've always had this sort of mindset going in. How do we bring great technology and an awesome product to the space, but also how can we have a big impact and make a difference in the world? Originally we started out with fundraisers, but it wasn't like today. It was really just one fundraiser for food banks. We used to make it so that when you ate out on Mogl you could donate a meal to a food bank. We would track how many meals had been donated, and we've donated almost a million meals, which is pretty awesome.
But it was about a year and a half ago that we realized it would be great for the community and the world, and also for our business, if we allowed people to donate cash back to any cause that mattered to them. This would open it up to anything from schools to churches to any charity or cause that people care about, whether it's your kids getting the proper reading materials or computers for their computer class, or donating to your aunt who is facing breast cancer and needs some assistance with medical bills. There's this wide range of things that people need to raise money for, and we realized we're in this unique position in that Mogl—with the technology we have—could make it really easy for you and your friends to simply go eat and drink, and a portion of your bill would automatically get donated to whatever cause you cared about.
So that's a way for us to have a really big impact on the world. At the same time, we realized it's great for the business because now all of those fundraisers are in essence marketing Mogl for us. They're telling all their friends and family: you have to join Mogl, because every time you eat or drink at a Mogl venue, money will be donated to this cause. So it fills both of those buckets for us, and that makes it a no-brainer to work on it.
RELATED CONTENT FROM FDF WORLD:
Top 10 Most Charitable Chains and Franchises
Zambrero Pairs Good Food with a Good Cause
Arcade Fire Frontman Win Butler Has Launched a Signature Coffee with La Colombe
FDF: What challenges have you had in setting this up?
JC: One thing we found interesting about fundraisers was: if you can get people to be active and engaged, then the fundraiser does incredibly well. So we have some fundraisers that have raised thousands of dollars, and we've only been live for a couple months with the new program. So it's very possible to have a successful fundraiser, but you have to find a way to get the consumers engaged. What we found is that, because the technology is new, a lot of people aren't familiar with it. So we have to explain to them—all you have to do is link up any of your debit or credit cards, and then you just have to go to Mogl venues. It automatically donates, you'll get an e-mail telling you how much you donated, and it's an awesome experience once you go through the process because it happens within ten seconds of you buying your food. Immediately you can see the impact.
But the key is—how do you get people to understand that? That's something that's never been done before, it's a new way to support a cause. So what we need is some way for people to get a good understanding of that. What we found is what we call our "California Roll."
When sushi was introduced to America, there was a lot of confusion around exactly what it was. People didn't really want to jump in and eat a piece of raw albacore right off the bat. So some brilliant marketer along the road came up with the California Roll—it was very familiar. Seaweed was a bit unusual, but crab and rice? That's all good. So it was a way to familiarize [consumers] with this new stuff through something that was fairly familiar already.
What we learned is that Restaurant Nights are already very popular, it's just a very manual process. You have to bring a coupon, hand it over to the restaurant, they have to tally up the supporters and write a check back to the charity. But it works, it's fun, it's social, and it raises money.
So while our technology doesn't need to do a Restaurant Night, we actually decided to take it back a little bit and encourage fundraisers to have a Restaurant Nights. Just instead of doing it with a coupon the old school way, now they just need to educate people on that all you have to do is link up their cards and come to this restaurant and we'll all raise money together at this restaurant. But then, any time you eat at any of the hundreds of Mogl restaurants in the city, it'll also donate.
So Restaurant Night is our California Roll so to speak, in that it's something that is familiar, but we changed it just a little bit to give people an opportunity to get together and see how this works. The fundraisers that have done that have been wildly successful at getting a lot of supporters, and then those supporters start to go out to all these restaurants all around the city and they start to raise some pretty serious funds.
FDF: Where do you see this going from here?
JC: We're just going to continually make it better and better for people to raise money. One of the things we're doing is we're adding a couple hundred restaurants to the program every month, so there are more and more places to earn money for what matters to you. We're also starting to partner with as many people as we can to bring more and more awareness of the program. Once they know about it, it's kind of a no-brainer: why wouldn't you do this if you were trying to raise money for a cause?
Features-wise, it does most of what it's doing what it needs to do and we want to keep it really simple. So the things we'll be adding in are tools that help you spread the word and engage with your supporter base, so that you can get more and more people supporting you. Maybe even we'll get somebody raising a million dollars at some point—that would be amazing. I think it's possible, but we're not quite there yet two months in.
We'll also start working with celebrities, we have a couple of celebrity charities that are about to go live, and that will help spread the word as well. Hopefully we'll start a little movement here—raise as much money as you can asking for checks and donations from people, but at the same time you can also raise money just by having people choose specific local merchants to go to and they'll in turn donate to this cause as well.
It's an interesting theory if you think about it—and take a second to think about it beyond restaurants. What if, of all the merchants you went to, a certain percentage of them said: I'll donate to whatever cause matters to you, if you come to my store. That's a powerful thing. The restaurant wins by attracting people to their venue, the consumer wins because they get this good feeling that we all get when we do something nice for someone or donate money to something, and then the charitable cause wins because they get cash they can use to work on what they're doing to make a difference.
One other thing that makes it extra special is that it's real time. The venue can choose its donation percentage based on the time of day and the day of the week. So if Mondays for lunch they're dead, they can offer a donation of 20-30 percent to make it really attractive for people to come in on a Monday. But if on Friday night there's a line out the door, they can offer something smaller. So it's completely flexible and up to what the restaurant needs. They can tailor it perfectly to help fill their venue.
FDF: Does this really work?
JC: One cool thing we were able to get done was a giant case study. We've been doing this for about 3 years. We did a case study with about 1,500 restaurants, and we tracked about 250,000 consumers on the Mogl platform. As far as case studies go, this is gigantic.
What we did was tracked consumers a year before they joined Mogl, and then we tracked their spend at the same restaurant for a year after they joined Mogl. Visa was able to give us this data, which was awesome. What it showed was that, at a traditional restaurant, you'd have a natural decline of somewhere between 10 and 30 percent. People will move out of the area, people will change loyalty and go to other restaurants, people will lose their credit cards—there's this natural attrition that will occur.  
With venues that decided to work with Mogl, those same consumers spent 20 percent more the following year than they did the first year before the venue was on Mogl. So that's about as black and white as it gets. That data is powerful. Pretty much any other marketing channel you use at a restaurant isn't able to tell you the exact lift they're going to create for your business.
That was our average lift in spend—Jack in the Box had 33 percent lift year over year, and we had some fine dining venues that had 100 percent lift year over year. But on average it was around 20 percent lift across 1,500 venues with a quarter of a million consumers.
With the fundraiser program, you get this lift in your business, which is great, but you also get to have a positive impact on your community. Most of our fundraisers are schools that are right next to the restaurants, or churches, or local causes right in the community like Big Brothers and Big Sisters or the YMCA. It's very community oriented, so the restaurant owners have the same benefits we do as a company. Mogl did it because it helps grow our business and makes a positive impact in the world. The restaurant owners should do it for the exact same reasons: they should do it because it's going to help grow their business by 20 percent, and it's also going to make a positive impact in their community. 
Let's Connect!