How Could Mondelez's New Google Deal Change the Advertising Industry?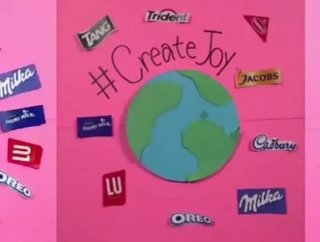 The advertising industry (and the way that companies interact with their advertising partners) is changing, and Mondelez International is one of the top...
The advertising industry (and the way that companies interact with their advertising partners) is changing, and Mondelez International is one of the top companies today hastening that change. While the food processing company has had a budget for online advertising for a while now, but this year that budget has grown significantly – according to Business Insider, Mondelez made a conscious decision to spend 10 percent of its total advertising budget on digital media this year, and is already well on its way thanks to a major multi-million dollar online video advertising deal with Google that is being described as "the company's biggest digital media deal ever."
There's no question that the internet is becoming the prime place to advertise. What can other businesses take away from Mondelez International's new deal and use toward their own advertising strategies later on?
Digital Media Is Growing More Desirable than Traditional Media
It's not without reason that businesses are looking into digital media to encompass a larger part of their overall advertising strategies – it has a lot to do with the changing nature of ads in general. The increasing popularity of programs like Netflix and HBO Go, to the point of choosing these over a cable television package, means that less people are exposed to TV ads then ever. For those who do still maintain an array of cable channels, DVRs make fast-forwarding through blocks of commercials a breeze.
These habits render traditional TV advertising ineffective for a large part of the population and, as Business Insider points out, brands are by and large taking notice:
The sheer scale of this deal — and Mondelez's other previously stated aim to plug half of its media budget into digital advertising by 2016 after saying it drives "twice" the return of traditional TV advertising — will surely be striking fear directly to the hearts of broadcasters, who may be worrying which other huge brands will follow the candy-maker's lead online.
But while less people are sitting through TV commercials, nearly everyone is online – where technology has evolved to make it harder to skip through video ads at the start of a Hulu or Youtube clip, while banner ads and marketing integrated into social media have become unavoidable facts of life. This apparent wider acceptance of advertising online could be making businesses more interested in expanding their options on that front.
If You Aren't an Expert, Work With Partners Who Are
Not everyone is born an expert in different forms of social and online advertising, and that's okay. The important thing is that, instead of wading into unknown waters with false confidence, you enlist the help of actual experts to help you execute your new marketing strategy efficiently and effectively.
Mondelez International is taking that approach with its new Google advertising deal. The company announced that it is joining Youtube's official brand partner program, which educates advertisers on strategies and metrics while giving them all the tools and resources they need to make an impact. The program also provides advertisers with a dedicated content manager to ensure that brand content is created and distributed for maximum effectiveness.
There is Room For Growth in Digital Media
According to the Business Insider report, online video advertising is expected to outsell traditional TV advertising by the year 2018. But that critical shift hasn't happened yet, which means that there is still plenty of time to get on board and be a frontrunner. For now, that market share is yours for the taking. Seize it while it's there.