Fake reviews on Amazon & Google threaten hospitality sector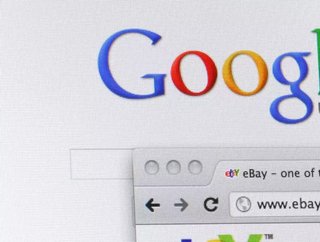 Fake reviews from £5/$7 sold on Amazon and published on Google endanger lawful hospitality businesses, as customers still find reviews helpful
According to a Invesp survey, an online review is as important as a personal recommendation for 9 in 10 consumers. 
But in 2021, can anyone believe anything written online? While Russia and China have been accused of building keyboard troll farms to spread disinformation, social media users have been found to offer followers and fake reviews for sale to boost a business or disadvantage a rival. 
The Competition and Markets Authority (CMA) identified more than 20 groups on Facebook, which offered:
Fake reviews to be written to encourage other customers to spend money on them 

Or fake reviews speaking poorly of popular destinations, in order to discourage potential customers from trying them
Hotels, restaurants, cafes, takeaways and other venues all stand to lose out or gain from the lucrative trade of fake reviews. 
Despite this, consumers still value reviews. The Invesp survey shows:
72% say positive reviews make them trust a local business 

If it has at least a 4-star rating, 92% of users will use a local business
Fake reviews and complaints are a trade on Google and Amazon
A clay tablet from ancient Babylon, written in 1750 BC, is the world's oldest recorded customer complaint. The "Complaint Tablet To Ea-Nasir" is now stored in the British Museum.
"When you came, you said to me: "I will give fine quality copper ingots", you left, but you did not do what you promised me", wrote Nanni in 1750 BC. "I shall exercise against you my right of rejection because you have treated me with contempt."
Nowadays, reviews and complaints have moved from stone tablets to tech tablets. Websites such as Google Reviews offering disgruntled customers a chance to leave an honest review of the hotel or restaurant they visited - or not. 
Prior to the Nusr-Et London restaurant opening in London, reviews were posted on the establishments Google Reviews page. 
"Haven't even been to the one in London but I already know it's gonna be the best restaurant in Knightsbridge. Nusret u legend", wrote one reviewer.
Amazon has also been caught out for selling fake reviews, in bulk. Consumer group Which? discovered ten websites offering fake reviews for £5, or in exchange for free products. 
Fake reviews on Google and Amazon endanger law-abiding hospitality venues
Both Google and Amazon have been called upon by the Competition and Markets Authority to weed out fake reviews. 
"Our worry is that millions of online shoppers could be misled by reading fake reviews and then spending their money based on those recommendations", said Andrea Coscelli, the chief executive of the CMA. "Equally, it's simply not fair if some businesses can fake five-star reviews to give their products or services the most prominence while law-abiding businesses lose out."
However, social media companies are struggling to prevent abusive messages from being posted online, as well as those encouraging self harm, suicide and terrorism, leaving fake reviews as a low priority. 
Yet both are in the top five biggest social media companies; Amazon's revenue stands at US$386bn and Google's is at US$181bn. These media platforms should have the resources to make their sites safe for honest trade and fair reviews. 
As the saying goes 'Don't believe everything you read online', if fake reviews persist, will anyone?