Four Ways to Win New Supermarket Customers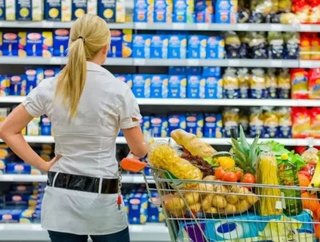 Whats the difference between being a good supermarket and a great supermarket? It goes beyond whats on your shelves. The top consumer-rated grocery stor...
What's the difference between being a good supermarket and a great supermarket? It goes beyond what's on your shelves. The top consumer-rated grocery store chains in the United States all share a few core traits that other chains would be smart to adopt if they want to take their sales and brand recognition to the next level. 
Clean Up Well
While the top three grocery stores on Consumer Reports 2014 reader list were able to get away with good perishables and even just okay prices, one thing that all three have in common is a "best cleanliness" rating. A clean store is a store where consumers can feel more confident that the food inside is fresh and healthy, and more assured that its managers care about the consumers' well-being. If your shop floors have grown a little dingy or neglected, there is no better time to do some spring (or summer) cleaning.
Quality Service
The one other point that all of the top three supermarkets on the Consumer Reports list have in common is a "best service" rating. Consumers want to know that they're well taken care of, and that means being served by employees that are upbeat and knowledgeable about the products they are selling. Not only is it important to adopt strong customer service as a core value for your retail brand – it's also important that you make sure your store managers are on the same page, and are making the right hiring decisions to reflect that position.
Get Fresh
It's no secret that consumers are willing to pay more for better quality, and studies have shown that it's no different for supermarkets. Chains that rate only "okay" for prices still come out on top as long as their produce and perishables are in top form. Grocery stores that landed toward the middle and who are striving to be consumer favorite have picked up on the fact that the Consumer Reports top ten is filled with chains that put a strong emphasis on fresh produce with local and organic options, and are making an effort to emulate that trait. Kroger has already stated that it plans to remodel stores to feature organic and natural foods more prominently, in line with its Simple Truth Organics brand. Safeway is also placing a stronger emphasis on fresh and natural options.
Have Range
Your customers are diverse, and have similarly diverse dining needs. Top supermarkets are those that offer a wide range of products, from fresh produce to heat-and-eat ready meals and meal starters. The key isn't necessarily a broad range of brand choices – take Trader Joe's, for example, who offers its own brand almost exclusively and is near the top of the list. While twenty brands of peanut butter can be overwhelming to a consumer, a few well selected brands and a whole lot of options are enticing.