Finding success in online delivery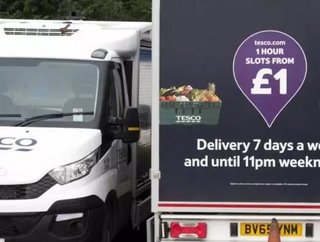 Convenient, brightly lit and filled with all of the necessities and impulse buys a consumer can imagine, why would anyone choose delivery over the immed...
Convenient, brightly lit and filled with all of the necessities and impulse buys a consumer can imagine, why would anyone choose delivery over the immediate gratification of grocery shopping in person? It seems like a strange thought in hindsight, but it wasn't too long ago that this was the prevailing thought—forward-thinking startups like Webvan that made a run at grocery delivery ended up failing when the dot com bubble burst.
But technology evolves fast, and what was strange 20 years ago is looking more appealing today, especially in crowded cities. By the mid-2000s regional delivery services like FreshDirect were starting to pick up traction, and in 2007 delivery powerhouse Amazon started testing the waters of grocery delivery with its first beta test of AmazonFresh. Today grocery delivery is thriving as a billion-dollar business, with everyone from startups to the biggest retail names like Walmart and Tesco on board. According to a new study from A.T. Kearney, online grocery delivery is expected to account for 12 to 16 percent of the total grocery market share within the next decade.
But even with this steady growth, success in this arena is not necessarily a sure thing for every retailer—Albertsons discontinued its delivery service years ago, and has yet to try again. Before investing in building an online delivery service for your brand, understanding what makes online delivery services successful is essential.
Convenience is Key
Why would consumers choose online delivery services over visiting a grocery store in person? Today's culture is one of convenience, and after a long day at work consumers are much more receptive to—and even willing to pay a premium for—the idea of delivery, especially when they can place an order from their computer at work or from a mobile app during the commute home. While the biggest draw for any consumer is savings, the study finds that consumers are willing to sacrifice some savings if it's compensated in extra convenience.
"Nearly two-thirds of respondents say they would shop more online if they were offered convenient checkout and had the ability to quickly reorder items," reads the study. "Furthermore, many are willing to pay more for the convenience of not having to go into a store. Eighty percent of respondents say they are willing to pay for home delivery instead of going to the store for pickup—particularly when it comes to same-day service—even as the majority are visiting the store to shop."
In other words, it's not just about offering the option for online delivery: it's also about the way that it's offered. Today's consumers have grown accustomed to the ease of e-commerce giants like Amazon, and an online ordering form that is frustrating or unintuitive can end up turning consumers away. Investing in a quality easy-to-use mobile app that saves information and allows for features like easy reordering can be your best bet for success.
A Three-Pronged Approach to Engagement
Convenience may be somewhat intuitive, but beyond that the study identifies three key points that retailers must master to be successful in capturing a piece of the online grocery market share.
The first of these points is segmentation, or drilling down to identify sections of your potential consumer base that could benefit from online services the most. This might be busy people who arrive home late or work odd hours, and can't easily make it to the grocery store during normal hours. Or it might be a new mother, who could benefit from the ease of delivery over venturing outside and juggling groceries with a newborn. Or it might be an elderly person, who may have physical issues leaving the house regularly but can gain an increased self-sufficiency with the help of online delivery services. By better understanding demographic segments, a retailer can reach out in a more tailored way through perks like coupons and suggested items. "Treating delivery as a unique channel offers retailers the ability to provide a degree of personalization and flexibility that they cannot via their traditional channels," says the study.
The second point is value proposition—in other words, for the average consumer to choose online delivery over visiting a store, it needs to be worth their while. This can be achieved through offers like same-day delivery and hybrid convenience options like click-and-collect, a popular choice for Tesco online service customers.
The third point is a true and honest form of engagement with the consumer base. After all, consumers who stop at a store in person are much more likely to choose whichever store is most convenient—on the way home, most likely to have a specific product they're looking for, most likely to have an available parking spot. Choosing an online delivery service, on the other hand, requires a somewhat higher level of trust and goodwill. "[It's] about much more than using multiple media such as TV, direct marketing, or coupons to reach shoppers," the study explains. "Rather, it's about creating a personal, integrated experience for every shopper regardless of where or when they shop or what device they are using. This has to extend the entire purchase lifecycle."
----------------------------------------------------------------------------------------------
This article originally appeared in the November 2015 edition of Food Drink & Franchise, read the magazine here!