Tesco Joins Tech Companies in Checkout-Free Convenience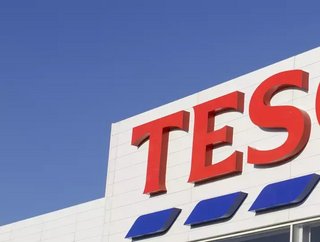 Tesco announces its plans to roll out checkout-free technology in UK stores, and insight into Alibaba's established checkout-free supermarkets in China
Supermarkets are taking an approach to their services, which mimics that of an online store. Customers choose their items, collate them into a 'basket', and pay for them with the billing information that has been retained from previous purchases. The latest development beyond the self-scan technology that consumers know is effectively a 'no scan' system. 
Tesco announced plans to implement check-out free technology into its stores after a successful one-year trial at its head office Express store in Welwyn Garden City. This is the next step for the supermarket chains' technological development, after functioning with self-scan check-out systems in 573 stores. 
Amazon was the first to implement this kind of technology in several locations across London and the United States. Similar to the Amazon Fresh 'Just Walk Out' system, the company will use artificial intelligence (AI) to power its stores. This system will minimise the time that customers spend in stores and reduce the need for queueing. This level of convenience will certainly appeal to the majority of UK consumers, after a long period of social distancing, resulting in extended queues for supermarkets and other stores. 
However, Amazon is not the only technology company that is championing convenience in the grocery industry. The Chinese internet giant, Alibaba, has developed a supermarket concept of its own, which it describes as "New Retail." The concept, Freshippo, makes use of AI in the form of a facial recognition payment system, as well as personalised food recommendations and barcodes showing sourcing information.
Despite the idea being rather futuristic, the stores will not appear this way. The technology will be implemented among supermarket counters, which are manned by personnel for an authentic supermarket experience. Things like meat, fish and fresh produce counters will look the same. Alibaba now has 200 of its Freshippo supermarkets in operation across China and prides itself on efficient delivery of local and international goods. 
Guo Xulin, Chief of Staff at Alibaba's Freshippo Business Groups, says, "Our vision for the future of retail was never digital versus physical, but to build the future infrastructure of commerce, one that seamlessly integrates online and offline."