Fast Casual takes on the wedding industry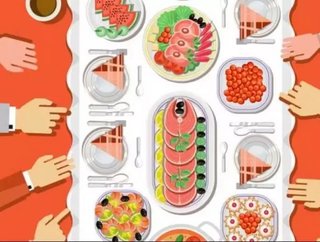 Weddings, more often than not, are exceedingly formal affairs— sometimes to the point of being stiff and predictable, not to mention cost-prohibit...
Weddings, more often than not, are exceedingly formal affairs— sometimes to the point of being stiff and predictable, not to mention cost-prohibitive to many.
What if there was a way to create a more fun and less formal atmosphere for a wedding party? Are consumers ready to welcome restaurant chains into their hearts at their most special occasions? With food trucks and catering specials, fast casual and QSR chains are betting that the answer is yes.
There has been speculation for some time now that the tides are turning on the formality of the wedding industry and that now is the right time for fast food chains to strike in this arena. The Millennial generation is one that's in love with pizza, french fries and the irreverent comforts of being young forever. It's a generation that's not on the whole about growing up too fast— and it's the perfect generation to start embracing the fast food wedding.
Chipotle Mexican Grill first launched its catering program in 2013, starting with a small test market in Colorado before expanding the service full scale across all of its locations nationwide.
"The customizable ordering style of Chipotle accommodates many tastes and preferred meal combinations, allowing every guest to get exactly what they want while also giving the host a stress-free, inexpensive option for entertaining a big crowd," says Danielle Winslow, Chipotle spokesperson.
According to the chain at the time of its launch, getting into the catering game allowed Chipotle a new avenue to better serve its customers and start changing the way they perceive fast food in terms of quality and versatility.
"We are changing the way people think about and eat fast food by offering our customers better ingredients from more sustainable sources in a way that is affordable and accessible," said Steve Ells, founder, chairman and co-CEO of Chipotle, in a press release announcing the launch of the chain's catering capabilities. "With catering, we can now better serve our customers by allowing them to bring Chipotle into their homes, offices and schools where they can conveniently and effortlessly share the food that they love with large groups of people."
There's also more to that choice than just a sustainable option—for consumers, choosing a favorite fast casual or QSR brand to cater an event like a wedding can provide an element of comfort and of laid-back fun, bringing a younger and more casual feeling to a formal occasion. Chipotle understands this, noting that their catering option appeals in particular to a younger and more casual (perhaps Millennial) crowd looking to enhance their event in a fun way while staying within a budget that might not allow for traditional sit-down multiple course catering of weddings past.
"The Chipotle catering spread is an affordable option for couples who are on a budget or want to offer an alternative culinary option," says Winslow. "Whether there are 20 guests or 200 guests, we offer a range of catering setups that can fit any wedding or event size. While more unconventional than traditional wedding catering, serving Chipotle at a wedding is a unique and memorable catering option that guests actually love."
Ohio-based cult favorite chain White Castle is another QSR chain that has expanded into the catering business— and though its catering web page shows a group in business attire gathered around Crave Cases in a board room, with accompanying text about "feeding the team," it's not hard at all to imagine boxes of sliders making a welcome appearance as a late night snack to give wedding reception partygoers a boost of energy at the end of the night.  
But it's not all just benefits for the consumer. Around the time that Chipotle first launched its catering program, investing site The Motley Fool pointed out the lucrative benefits to fast casual chains as well for taking on catering as a side business:
It all comes down to the margins. In most cases, fast casual caterers are able to charge higher prices than they do in-house. At places like Chipotle and Qdoba, these prices are translated to an upcharge of about 10% to 20% per person, while most of the other chains mentioned above have a flat fee that varies depending on the size of the party.
If there's one issue holding QSR chains back in the wedding catering department, it's the fact that everyone's a critic. For every guest who is tired of the same warmed over chicken or fish plate, there's another guest who thrives on traditional etiquette and would not be able to get over the stigma of fast food or fast casual catering. But according to Chipotle, consumers have been open and accepting of this new take on wedding tradition.
"We've been very happy with the success of catering so far," says Winslow. "Fun promotions like the recent wedding sweepstakes allow us to introduce Chipotle catering to new audiences who love eating at Chipotle, and those who've maybe never considered trying out our catering before."
Customs change, and new traditions are created every day. As the tides turn for weddings, they're turning in the fast casual market's favor.