Rise of virtual events to impact hotel industry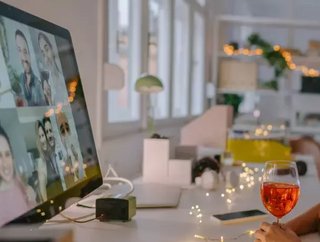 The hotel industry will survive the pandemic by offering guests unbeatable relaxation experiences - but virtual events will impact the industry
The world was stunned earlier this month by the reunion of Swedish pop group Abba, who will be releasing their first studio album in four decades and embarking on a concert tour, using virtual avatars instead of a live performance.
Other events, from South Dakota Festival of Books to Australia's Raising Peace Festival are also choosing to go virtual this year. 
This will come as another blow to the hotel and hospitality industries, who earn a lot of money from hosting festival guests in what is known as 'the event effect'.
Event guests supported the hotel sector 
One festival which is going ahead this weekend is TRNSMT Festival, in Glasgow, Scotland. Local Airbnb hosts have increased room prices by up to 104%, to take advantage of TRNSMT Festival attendees visiting from outside of the city.
Since its debut in 1999, 60mn people have seen Mamma Mia, a spectacular theatre production which features songs written and originally performed by Abba.  
Staged in 440 cities worldwide, many Mamma Mia ticket holders will have made a trip to the city just to see the show and paid for accomodation. 
In the post-pandemic world, working from home and business trips via Zoom have become a part of the new normal. Virtual concerts may be embraced too and this could impact the hotel and hospitality industries, as business trips also decline. 
The Hotel industry can adapt to the new normal with the promise of adventure and luxury
Theatre-goers may choose to enjoy virtual festivals from their homes, the hotel industry is still able to provide a level of enjoyment not available in the home. 
Food Digital recently reported on hotels such as: 
The KFC pop-up hotel

House of Harland

(which featured a press for chicken button) 

Accor hotels

partnering with the International LGBTQ + Tourism Association (IGLTA) to welcome back all travelers following the pandemic
Clementine's Hotel, in York, England, has decided one way to entice guests back is to create great opulence for guests. 
The Chocolate Orange Room sleeps two and includes:
Orange-coloured decorating and bedding

Orange tasting sweets and cocktails after checking in

An Instagram-worthy four poster bed 
As those working from home know very well, children, pets and even renovating neighbours can make it very difficult to concentrate. The same examples are a threat to relaxation. 
Many hoteliers have faith in the return to normal and are focusing on supporting their staff. 
"The leisure demand and returning group and corporate business has helped the U.S. hotel industry along its recovery, but it's exacerbating the ongoing labor shortage", said Dennis Hopper, Hotel Investment Advisor. 
Others are more concerned about a much bigger threat than the pandemic. 
"While there is a vaccine against the pandemic to drive hotel industry recovery, there is no vaccine against climate risks", said Ophelia Makis, a research analyst for JLL's Hotel & Hospitality Group. "The hotel industry has sharpened its focus on ESG criteria to become more sustainable in response."