Accor hotels ready to welcome back LGBTQ+ guests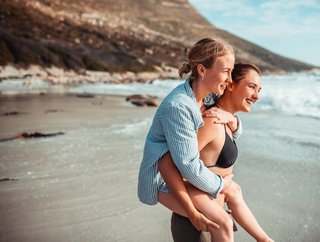 The hotel chain, Accor, has reaffirmed its dedication to welcoming LGBTQ+ travelers on their post-pandemic holidays, as Accor continues to defend diversity
The global hotel industry, Accor, and the International LGBTQ + Tourism Association (IGLTA), the largest association for the promotion of LGBTQ + tourism, have begun an international partnership. 
Inclusivity in the travel sector
Accor and IGLTA aim to ensure that the hotel sector represents a secure and inclusive space for all and will promote equal reception in the travel sector. LGBTQ+ holidaymakers are no longer a secretive niche market.
Axel Hotels was founded in 2003, aimed exclusively at LGBTQ+ travelers who wanted to stay in a place where they knew they would be welcomed. The following year, Sandals Resorts lifted a ban on same-sex travellers sharing a bedroom in its Caribbean resorts. 
In 2019, the LGBTQ+ community rallied with its allies, in a boycott of several hotel chains, including London's The Dorchester and 45 Park Lane as well as the Beverly Hills Hotel in Los Angeles. These hotels were owned by the Sultan of Brunei, who declared that in a new law, gay citizens in the tiny Asian nation would be stoned to death. High profile figures such as George Clooney publicly supported the boycott and eventually, the Sultan revoked the law. 
Unlike the Sultan of Brunei, the Accor Group identified the economic and social benefits of LGBTQ + tourism and of the need for all travelers to feel welcome. 
In addition to this new partnership, Accor has previously implemented internal inclusion policies, created webinars for staff training and been involved in Pride events.
Making the LGBTQ+ community feel welcome
"We are proud to be one of the companies that supports and promotes LGBTQ + tourism", declares Steven Daines, CEO Talent & Culture, Accor. "With more than 260,000 employees in 110 countries, diversity is an integral part of the Accor Group; it is the very foundation of our identity and our culture. Accor is committed to doing everything to make the LGBTQ + community feel welcome in its hotels. We are convinced that the collaboration announced today with IGLTA will make it possible to materialise the Group's desire to establish itself as the benchmark, in the hotel sector, for our employees as well as for LGBTQ + customers."
"We are delighted to formalize this partnership to promote LGBTQ + travel," said John Tanzella, Chairman and CEO, IGLTA. "The desire expressed by Accor to create reassuring experiences and the best welcome to LGBTQ + travelers, and to defend diversity within its teams, is perfectly in line with the mission of IGLTA and the work carried out by our other international partners."