California: Foie Gras is Back on the Menu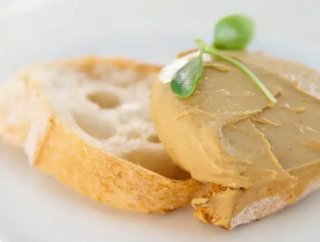 Did you think Californias foie gras controversy was over? Its never over, and this time the pendulum is swinging back in the other direction since the l...
Did you think California's foie gras controversy was over? It's never over, and this time the pendulum is swinging back in the other direction since the last time we checked in. This week a federal judge overturned the state of California's ban on the sale of foie gras, evoking an emotional response from professionals on both sides of the issue.
As we remember, California's foie gras ban first passed into law in 2004—then the controversy really heated up in 2012, the first year that the ban was legally enforced. On Wednesday, as the LA Times reports, US District Judge Stephen V. Wilson added another layer to the fight by overturning a portion of the law on the reasoning that it conflicts with the already federally approved Poultry Products Inspection Act, rendering California's law unconstitutional.
As social media shows, this news is music to the ears of many California chefs and restaurants that had mourned the loss of the ingredient since the ban went into effect:
But of course the overturning of such a controversial law isn't going to be met with universal praise and approval. The Humane Society of the United States (HSUS) President Wayne Pacelle released a statement supporting the original ban, asking state officials to appeal the ruling and reexamine the case's relevance to the Poultry Products Inspection Act:
"California lawmakers conducted a serious-minded debate about farm animal welfare in 2004, passing a bill to phase out the cruel force-feeding of ducks and the sale of foie gras if it comes from that inhumane process. The state clearly has the right to ban the sale of the products of animal cruelty, and we expect the 9th Circuit will uphold this law, as it did in the previous round of litigation. Force feeding is not an 'ingredient' of foie gras since foie gras can be produced without resorting to such cruel methods. We are asking the California Attorney General to appeal the ruling."
With over a decade of conflict already, it seems pretty unlikely that this overturn will go unappealed, and indeed the Times has a statement from the attorney general's office confirming that the ruling is under review. So foie gras' day in court is far from over. But for now, at least, it has another day in the sun on California menus.
[SOURCE: LA Times]