Is Beer the Next Flavor Sensation in the Food and Beverage World?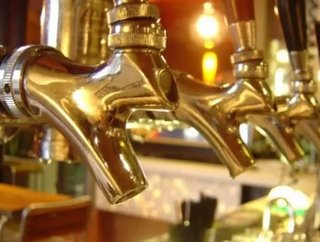 Starbucks is no stranger to beer – there are several metropolitan-area locations scattered throughout the US that feature "Starbucks Evening...
Starbucks is no stranger to beer – there are several metropolitan-area locations scattered throughout the US that feature "Starbucks Evenings" menus with cheese plates, flatbreads, and a beer and wine selection. But earlier this week, news broke that Starbucks is testing out a new flavor unlike anything it has tried in an espresso drink before. The Dark Barrel Latte crosses the barrier from serving coffee and beer to serving actual coffee that tastes like beer.
Starbucks isn't the only one getting on the beer train this week, either. On Tuesday, Popeyes Louisiana Kitchen launched its Beer Can Chicken. Traditionally beer-can chicken gets its name from cooking a chicken over an open can of beer, whereby the beer steams throughout the chicken to infuse it with juiciness and flavor. But, much like the Starbucks Dark Barrel Latte, Popeyes' beer can chicken isn't actually made with beer but instead "pays homage" to the cooking method by marinating the chicken in a blend of seasonings like lemon zest, butter, garlic, rosemary and cayenne before battering and frying up the chicken per Popeyes usual.
With two new "beer-inspired" items launching this week, whether nationwide or in select test markets, the question must be asked: is "beer as a flavoring" a bona fide thing now?
If it is, it's not too surprising. To the contrary, it's been a long time coming. The beer industry has been growing exponentially over the past decade, especially more recently. Earlier this month the Brewers Association, in the process of naming the craft segment the number one driver of incremental profit for the brewing industry as a whole, posted impressive year-to-date growth:
Craft continues to be one of the fastest growing segments in the beer category, posting annual growth of 17.2% by volume in 2013… These trends have not diminished in 2014. Year-to-date sales for the craft segment are at a higher level than 2013, up 20.9% ending the week of 6/22/14 in IRI MultiOutlet tracking (grocery, drug and supercenters). This volume is being supplied by the more than 3,000+ craft brewers, all enthusiastically brewing and selling their beers to a thirsty audience.
But while craft beer has certainly seen the most dramatic growth, the entire segment experienced a 2.9 percent uptick in case sales thanks to additional progress in the import, domestic specialty, and domestic super premium segments as well. In short: consumers are drinking beer, and a lot of it.
What does this have to do with beer as a flavoring? Everyone wants a piece of the market growth that the beer segment is experiencing, but not everyone is properly equipped to start producing beer – non-alcoholic beverage chains like Starbucks have enough on their plate experimenting with soda and tea to consider opening up a brewery, and even if it did open a brewery it would be hard to compete with those who make brewing beer (as opposed to coffee) their specialty.
But while that path may not be viable, brands like Starbucks or Popeyes can still capitalize on consumer fondness for beer by evoking those feelings through another means – namely, beer as a flavoring.
It actually acts as a win-win situation for both the foodservice industry and the brewing industry. It serves the foodservice sector by offering consumers something a product that's trendy and with a bit of edge, a flavor that they are known to enjoy more and more. Meanwhile brewing industry also gains, as beer-influenced foods and beverages help to bring beer into the forefront. Could a light beer fan be inspired to try an actual stout or a porter after trying the Starbucks Dark Barrel Latte? Could a serving of Popeyes beer-can chicken make a consumer thirsty for a cold beer later on? It's not a given, but it's entirely possible. The thought of beer is certainly closer to the front of the consumer's mind than it would have been otherwise.
Back in April, ice cream brand Ben and Jerry's partnered with craft brewery Modern Times for a beer and ice cream pairing event. If trends keep going the way they are, we might see a Ben and Jerry's beer-flavored ice cream before long.